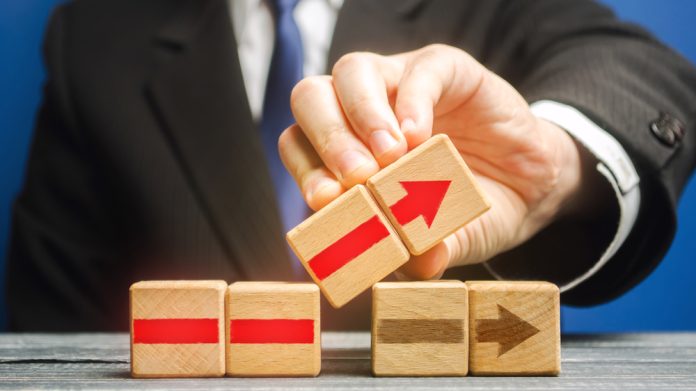 Seasonality and continuous positive momentum have been cited by Raketech in navigating a third quarter where Oskar Mühlbach, CEO, noted "activity picked up".
With increases tracked across both core division reporting segments of casino and sports, revenue through the three month time frame came in at €12.97m, up 34.9 per cent from €9.61m year-on-year.
This came, said Mühlbach, despite the annual comparison still being affected by regulatory headwinds on the Finnish and Dutch markets, as well as by tough comparison with COVID-boosted numbers during the past year.
Operating profit through the third quarter increased 22.3 per cent to close the period at €2.93m (2021: €2.39m), with adjusted EBITDA up 8.8 per cent to €4.81m (2021: €4.42m).
On a geographical basis, the Nordics continue to occupy the lion's share of revenue with €6.3m, which represents an increase of 8.4 per cent from €5.82m.
The rest of the world segment surged 72.3 per cent to close Q3 at €4.52m (2021: €2.62m), with the rest of Europe contributing €6.42m, down 23.7 per cent from €8.51m, which fell behind the US' huge increase to €1.49m (2021: €325m).
Focussing on the latter of these jurisdictions, Mühlbach continued: "Traffic and engagement on our products were in many markets showing record levels, with the US standing out positively.
"As expected though, the main uplift started to show at the end of the quarter which is promising for the rest of the US sports season but potentially less significant for Q3.
"We continued to invest in our US business and have during the first nine months of the year been focusing on adding affiliation offerings, exchanging best practice and technical infrastructure between our US assets. The effects from this will be shown long term."
On a divisional level, sports increased 20.9 per cent to €9.7m (2021: €8m), with casino more than doubling to €3.21m (2021: €1.53m) and other contributing €46m (2021: €48m).
"While many industries currently are suffering from negative impact from supply chain problems, fuel price increases and general inflation, igaming has up until now been reasonably resilient," Mühlbach said.
"As a matter of fact, when the world is volatile, performance-based marketing services typically become the preferred choice for advertisers, as the investment decision is data-driven and the return on investment is more predictable.
"Additionally, the igaming industry, where our customers are present, has been less affected by macro swings, partly driven by the ongoing digital transformation."
On the year-to-date, revenue is up 38.6 per cent to €36.95m (2021: €26.67m), operating profit is up 45.9 per cent to €8.1m (2021: €5.55m) and adjusted EBITDA coming in at €13.85m, up 25.7 per cent from 2021's €11m.
Mühlbach concluded: "…taking the dynamics of our industry into consideration, we believe that the best way to create shareholder value is to allow ourselves to be adaptable in terms of investments, markets, business areas and acquisitions.
"And with our strong and stable cash generation, I am very happy to be able to make long term important investments into such areas such as the US market and the AffiliationCloud.
"Both are examples of strategically important initiatives where we have adapted ourselves to new realities to [ensure] that Raketech continues to thrive also in the future."