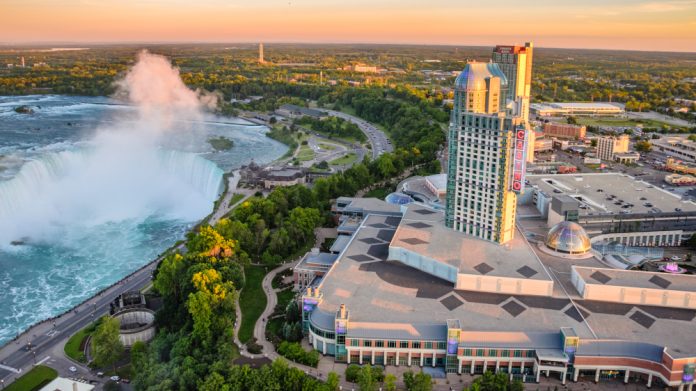 Mohegan has made moves to strengthen the sports betting capabilities at the operator's pair of Niagara Falls-based gaming properties via the deployment of Suzohapp terminals.
The installation of the group's entire sports wagering product ecosystem, including the SBT-1000 terminal, is intended to give Fallsview Casino Resort and Casino Niagara the ability to customise and automate the complete cycle.
After recently undertaking a similar installation at 10 Great Canadian Entertainment venues, this latest moves follows the regulatory green-light being issued by the Alcohol and Gaming Commission of Ontario.
"Fallsview Casino Resort and Casino Niagara are premier locations in the Ontario gaming and sports betting industries and we are honoured to partner with Fallsview Casino Resort, Casino Niagara, and RBY on this project," stated Todd Sims, Vice President of Sales for Suzohapp.
This partnership sees Mohegan build upon an alliance struck with Kambi earlier in the year, which saw plans disclosed for a total of 36 kiosks to be installed across the pair of aforementioned properties.
Regarding this latest alliance, Richard Taylor, President of Niagara Casinos, said: "We are very excited to partner with Suzohapp as we prepare to launch sports betting at Fallsview Casino Resort and Casino Niagara.
"With the changing landscape in gaming, we have been working collaboratively with the OLG, AGCO, and the Province and are excited to launch sports betting in Ontario. Our partnership with Suzohapp will continue to elevate our offerings at Niagara Casinos."
Ray Pineault, CEO and President of Mohegan, added: "As a leading global entertainment operator, it is imperative that we align strategically with brands who are innovative and provide our guests with state-of-the-art technology to enhance their experience.
"We are pleased to partner with Suzohapp and to introduce their sports betting products to our properties in Niagara."