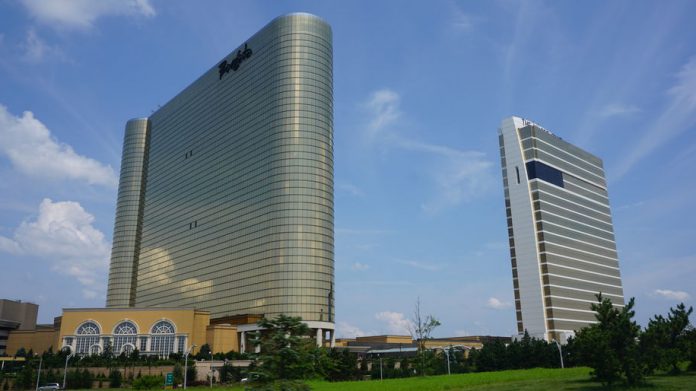 Downfalls across land-based casinos and sports wagering saw total revenue in New Jersey's gambling space decline less than one percentage point to $445.7m (2021: $448.69m) through October.
An increase of 15.9 per cent to $147.17m (2021: $127m) across online casinos and poker rooms couldn't counteract these declines as the state edges ever close to surpassing its 2021 total figure.
For the ten months of the year thus far, revenue across the region stands at $4.31bn, which should surpass the $4.73bn gained in the whole of 2021 next month after could well topple $5bn by the close of the year.
Delving into New Jersey's igaming scene, the Borgata retained its place at the summit courtesy of a 5.6 per cent increase to $40.99m (2021: $38.83m), however, the chasing pack is closing in.
Resorts Digital leapfrogged a place in the latest report to finish October in second courtesy of a 34.3 per cent surge to $39.33m (2021: $29.29m), with Golden Nugget Online Gaming down one spot with $38.38m, up 11.3 per cent rom 2021's $34.49m.
According to filings received by the state regulator, total win across the nine casino hotel properties dropped 7.1 percentage points to $220.6m (2021: $237.5m). For the year, this figure stands at $2.36bn, up 10.3 per cent from the $2.14bn recorded one year earlier.
The familiarity continued among the three leading venues with Borgata on top with a1.2 per cent rise to $62.45m (2021: $61.71m), ahead of Hard Rock's $38.95m (2021: $37.44m) and Ocean Casino down 6.1 per cent increase to $28.3m (2021: $30.13m).
Per casino vertical, slot machines recorded a revenue of $166.14m, a 7.3 per cent downfall year-on-year from $179.31m, while table games earned $54.37m, down 6.6 per cent from the $58.23m recorded one year earlier.
Elsewhere, the region's sports wagering handle closed the month at $1.06bn, with online contributing $987.6m of that figure. The state's sportsbooks gained $77.9m in September gross revenue, which is down 7.4 per cent YoY from $84.15m.
This trend is replicated in the year-to-date revenue figures which were reported as declining 7.3 per cent to $594.82m compared to the $641.92m generated during the same period one year earlier.
Looking at the monthly figures a little closer, Meadowlands came out on top with revenue of $45.4m (2021: $44m), ahead of Resorts Digital's $17.19m (2021: $15.92m) and Borgata's $9.5m (2021: $8m).