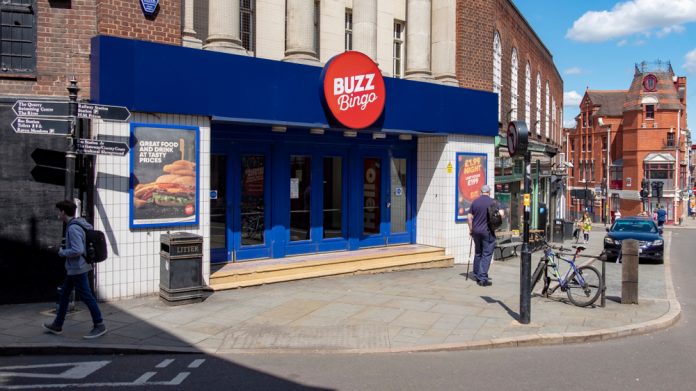 Buzz Bingo has disclosed a unity with the Stroke Association in a collaborative effort that is tasked with supporting stroke survivors in rebuilding their lives.
As a result of the three-year partnership, the two organisations are aiming to help more stroke survivors rebuild their lives by tackling isolation and loneliness.
The charity reported that there are around 100,000 strokes each year and around 1.3 million stroke survivors in the UK, with almost three quarters (73 per cent) of survivors said to spend less or no time socialising with their families and friends since their stroke.
Furthermore, four out of five (83 per cent)) stroke survivors spend less or no time on their hobbies and four in five (79 per cent) have given up a hobby altogether.
Saul Heselden, Head of Corporate Partnerships Stroke Association, explained: "Stroke strikes every 5 minutes in the UK and changes lives in an instant. Stroke has many impacts, some are visible whilst others are hidden, but the effects are equally devastating and can become obstacles to recovery.  
"Many stroke survivors stop seeing family and friends or are forced to give up their hobbies, this may be as a result of struggling with their confidence or mental health or due to fatigue.
"Socialising and enjoying previously loved hobbies are really important to mental health after a stroke. Without this stroke survivors can lose their confidence, hampering their well-being and potentially leaving them without a sense of purpose and identity.
"We are excited to announce our new partnership with Buzz Bingo which will help to raise vital funds for much-needed specialist support, research and campaigning and will go a long way in supporting more stroke survivors to live the best possible life after a stroke."
As part of the partnership launch, father and son duo, Chris and Toby Tarrant hosted an exclusive Bingo event for stroke survivors. The Loaded bingo event took place on Tuesday 6 December, Buzz Bingo, Stratford, London. 
Mark Fletcher, Head of Brand Communications, Buzz Bingo, commented: "We are delighted to be partnering with the Stroke Association and to help raise awareness of the isolation and loneliness many stroke survivors experience.  
"Socialising with family and friends or in the community can be daunting following a stroke so we're pleased that Buzz Bingo clubs can offer a welcoming, friendly and accessible environment for stroke survivors to take that first step to feeling part of a community, regaining confidence and helping rebuild their lives.
"Over the next three years we aim to raise £200,000 for the Stroke Association, through special events and fundraising initiatives, like our specially hosted event with Chris and Toby Tarrant.
"As part of the partnership, we will also be working closely with the charity to provide volunteering opportunities for our colleagues and train them to better understand stroke and its impact."