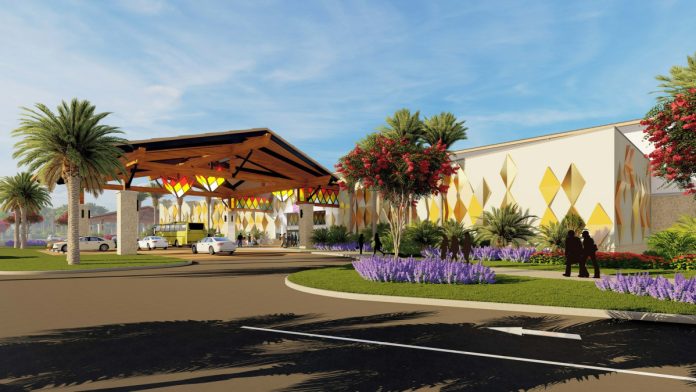 The Seminole Tribe of Florida and Seminole Gaming have broken ground at the site of the future Seminole Casino Hotel Brighton, which has a projected construction timeline of less than two years.
The Seminole Casino Hotel Brighton will replace the existing Seminole Brighton Casino that first opened in 1980, and is one of six such complexes in the Seminole network in the Sunshine State.
The new casino, hotel and entertainment complex, which is to be built on the Brighton Seminole Reservation, located northwest of Lake Okeechobee, is projected to open in late 2024.
"Breaking ground for the new Seminole Casino Hotel Brighton represents a major economic step forward for the Seminole Tribe of Florida and the entire Lake Okeechobee region," said Marcellus Osceola Jr, Chair of the Seminole Tribe. 
"We're excited to bring a new level of gaming, dining and entertainment to the area, and we look forward to welcoming our current and future guests."
Seminole Casino Hotel Brighton will comprise an almost 38,000 square foot casino that will include 623 slot machines and 18 tables for blackjack, baccarat and other house-banked card games. Included in the totals are a smoke-free gaming space with 101 slot machines, and a high-limit gaming area with 42 slot machines and four table games.
Furthermore, a 100 guest room hotel, the first to be built on the Brighton Seminole Reservation, will also be a feature, alongside a variety of dining option, as well as an indoor event space that can be configured to offer 400 seats for banquet events or bingo games, or 900 seats set up as a performance hall.
An outdoor stage will provide a second entertainment venue that can accommodate up to 3,000 guests, with a eight lane bowling alley and 75-acre site with parking for 1,000 vehicles finishing things off.