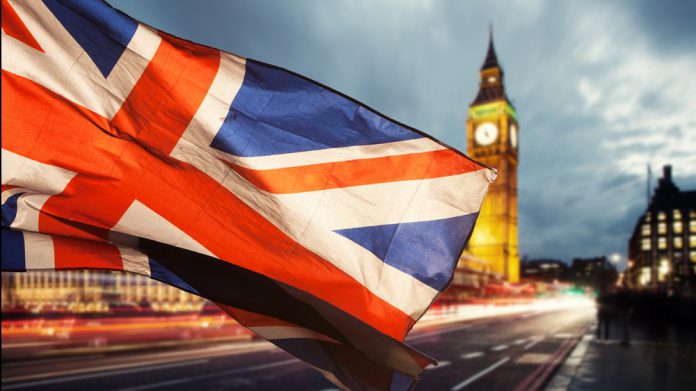 Ties between UK politicians and the gaming industry, both professional and otherwise, have been revealed in a new 'Westminister Accounts' portal added to the Sky News website over the weekend.
Produced in collaboration with Tortoise Media, Sky News' portal allows users to search through current MPs and find out what financial interests they have declared in a range of sectors since December 19, 2019.
These financial interests include 'donations', which Sky suggested are 'often – but not always – cash', earnings from other employment areas and 'gifts and other benefits' such as event tickets.
Committees and ex-Ministers
Due to the long-awaited Gambling Act review and White Paper, the All Party Parliamentary Group on Gambling Related Harm's activity has been of significant interest to the UK betting and gaming industry.
Accounts revealed that the committee has had one major financial backer, the Founder of the Campaign for Fairer Gambling, Derek Webb. He donated £120,000 to support the organisation's operations and investigations. 
Meanwhile, Mark Hendrick of the Labour Party was the only individual MP from the parliamentary group to receive a donation from a betting and gaming stakeholder. The Preston MP received £1,470 in gifts and benefits from the Betting and Gaming Council.
Although the BGC has maintained political connections outside of the APPG GRH, the Council contributed £132,000 over the past 24 months to 41 MPs. Since December 2019, £75,000 in gifts and benefits went to 39 MPs, whilst the remaining two, Laurence Robertson and John Whittingdale, received £57,740 in earnings.
Robertson and Whittingdale received £51,000 and £6,000 respectively, with the latter also gaining £4,960 in gifts from the trade body. Between February 2020 and September 2021, Whittingdale was Minister of State for Media and Data at the DCMS.
Whittingdale wasn't the only MP with DCMS experience to appear in the accounts as Damien Collins, former-'Gambling Minister', received £1,500 from Gamesys Group.
MPs
In regards to gambling, Robertson appeared numerous times throughout the Accounts. The MP for Tewkesbury received the most in gifts and benefits from the UK's betting and gaming industry, totaling £71,110.
Along with the £51,000 from the BGC, Robertson received gifts and benefits from Entain Operations, Entain Holdings, William Hill, Flutter Entertainment, SIS and Sky Bet (listed by Sky News as Hestview).
Conservative MP for Shipley, Phillip Davies, was the only other MP to have declared earnings from the gambling industry, receiving £49,000 from GVC Holdings, Entain's previous handle. Davies had also received gifts and donations from Entain Holdings, the BGC, Flutter and Gamesys.
Along with Esther McVey, the Conservative MP for Tatton who gained £4,550 in gifts and benefits from Entain and £1,530 from Gamesys, Davies faced criticism in 2022 from their Liberal Democrat counterparts for a perceived closeness to the UK gambling sector.
Additional MPs to have received two or more sums in gifts and benefits from betting stakeholders or companies were Scott Benton of the Conservatives, with £8,640 consisting of £2,560 from the BGC, £1,530 from Gamesys and $4,550 from Entain Operations.
The final MPs to have accepted gifts and benefits from the sector were Alex Norris of the Labour Party, receiving £1,530 from Gamesys, £900 from the BGC and £700 from Sky Bet, and Conservative MP for Workington Mark Jenkinson, who accepted £3,450 and £3,410 from Entain Operations and the BGC.
Companies
Looking at the UK industry's companies, Entain/GVC Holdings were most involved, having given £99,130 to MPs from either Entain Operations or Holdings. Next up, Camelot UK had provided £63,130 to just three MPs.
Camelot, which currently operates the National Lottery, saw Conservative MP for Aylesbury, Rob Butler, declare £61,000 in earnings, whilst Labour's Shadow DCMS Secretary Lucy Powell and MP Jeff Smith disclosed £1,070 and £900 in gifts and benefits, respectively.
Flutter Entertainment gave much less in gifts, with £1,700 declared by Davies and £500 for Robertson making £2,200 in total. However, contributions from Sky Bet, a Flutter subsidiary, reached £5,980, with £2,050 in gifts to Robertson and £3,930 dished out amongst Caroline Nokes, Mark Spencer, Brendan Clarke-Smith, Toby Perkins and Alex Norris.
Moreover, Gamesys provided £12,260 in gifts or benefits to seven MPs, the largest of which was the £3,070 in gifts to Sir Graham Brady. The remaining six amounted to £1,530, including the three gifts to Davies, McVey and Collins.
Smaller gifts and benefits from five operators and one supplier were also disclosed by MPs. William Hill and SIS were two of Robertson's gift givers at £1,600 and £700 respectively and Betfred gave £300 in gifts to Louise Haigh, Labour's Shadow Secretary of State for Transport.
Although having an owner as one of the UK's biggest tax payers, bet365 Group did not splash out on hospitality for MPs, handing out just £500 in gifts to Jonathan Gullis, Conservative MP for the firm's local constituency of Stoke-on-Trent North.
Furthermore, Royston Smith of the Conservatives received £600 from Genting Casinos and Labour's Wes Streeting declared £700 from incoming National Lottery operator Allwyn.