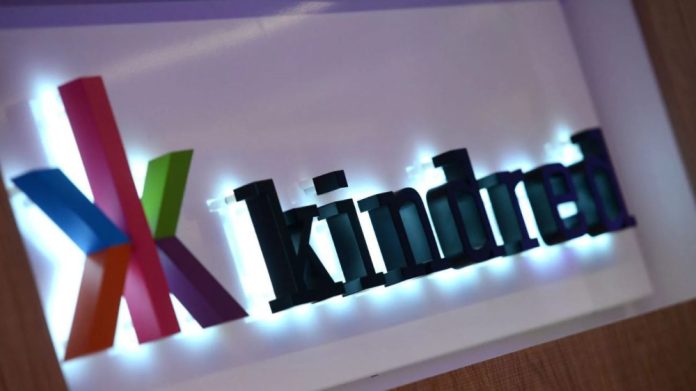 Kindred Group is taking immediate actions to improve profitability in the short and medium terms after the fourth quarter of the past year failed to live up to internal expectations.
Despite labelling its performance at demonstrating "solid year-on-year growth," the "weaker than expected performance" has been aligned to "a few one-off events".
These include headwinds being encountered in Norway and Belgium, as well as a much publicised bumper payout of £5.3m to Mattress Mack in the US.
Actions being taken include restricting marketing spend in the US in a bid to reduce losses, re-prioritising investment projects to free up capacity for key strategic initiatives and lower short-term costs and optimising operating expenses to reduce cost growth and improve scalability.
A statement issued by the operator said: "Management does not believe that the fourth quarter 2022 results are indicative of the true earnings power of the business and Kindred has therefore decided to communicate a non-recurring indicative guidance for the fiscal year 2023.
"Kindred estimates Underlying EBITDA for the full-year to reach at least £20m assuming long-term average sportsbetting margins. This includes the actions mentioned above to further improve the profitability."
Revenue through the October to December time frame closed at £305m (2021: £244.9m), which represents a 24 per cent uptick. Excluding the Netherlands this increase would sit at three per cent when contrasted with the same period one year earlier.
The company also noticed that Q4 welcomed 1.83 million active customers thanks to a men's football World Cup boost, which is the second highest recorded and a 25 per cent YoY rise.
However, in acknowledging that "the revenue development did not meet the expectations," Kindred has offered a series of mitigating factors in restricting this expected performance.
Despite seeing "strong development in several markets," with the Netherlands, France and Sweden cited, it was said that "regulatory changes and increased sustainability focus in some key markets" negatively affected revenue.
Here, Belgium and Norway with those regions highlighted, with Kindred adding that it has made several changes to its offering, which has also impacted revenue, in the latter.
Turnover during the World Cup also "did not manage to offset the reduced number of major football league fixtures being played," with a margin of 8.9 per cent after free bets below a long-term average.
Furthermore, the aforementioned £5.3m payout to Mattress Mack, which was one of a number of wins when the Houston Astros claimed Major League Baseball's World Series, is said to have "resulted in a negative revenue contribution.". Excluding this, North America delivered "a solid underlying growth" during the quarter, it was added.
Underlying EBITDA during the quarter is expected to reach £39m (2021: £27.6m), which was negatively impacted by the weaker than expected revenue, historically low gross profit margin and marketing investments. Costs for the latter, excluding affiliates, amounted to approximately £67m.
Gross profit margin stands at 53.9 per cent, with negative impacts coming from Houston Astros winning the World Series, which resulted in a £3.9m EBITDA loss, as well as an unfavourable market mix with a higher proportion of the revenue coming from lower margin markets. Excluding North America, this figure reached in the region of £54m.