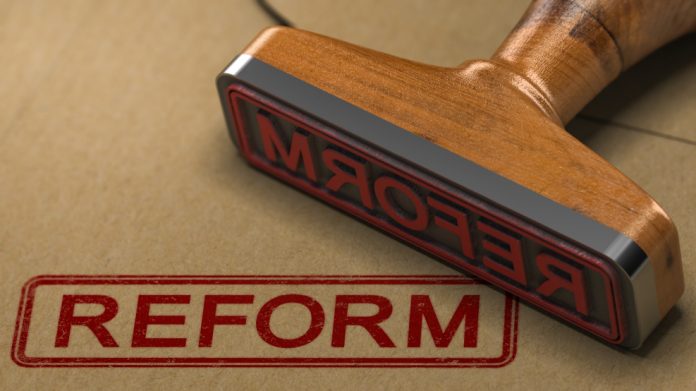 New South Wales Labor has pulled back the curtain on what is billed as "a major plan for reform to gambling" across the state, in what has become a key issue ahead of elections later in the year.
Chris Minns, Leader of NSW Labor, has detailed a multi-plan plan, which comes after clashes in the state were detailed last year when government promised to introduce a mandatory gaming card in a bid to stamp out criminal activities and problem gambling.
Opposition leader Minns had previously refused to back such an introduction without comprehensive trials being undertaken, with warnings of economic impacts having been voiced.
However, despite Labor detailing its reform plans, the Guardian has noted that despite anti-gambling advocates and crossbench MPs suggesting that the package is not comprehensive enough, calls have been made for Dominic Perrottet, NSW Premier, to follow up this announcement by making his own move.
The reforms, which would look to reduce the harm caused by problem gambling and stamp out criminal activity, would ban political parties from accepting financial donations from clubs that have gaming machines on site.
"Labor is leading the way — from today Labor will not accept donations from clubs with gaming machines. The Liberals and Nationals should make the same commitment. And if we win — it'll be law," Minns was quoted as saying by ABC News.
Further reforms would reduce the number of gaming machines in NSW, which currently stands at over 85,000, by accelerated forfeiture or state-wide caps, as well as slash cash input limits from A$5,000 to A$500.
Advertising would also be banned outside of venues, as signage promoting VIP areas was cited, with an expanded mandatory cashless gaming trail and road to implementation to get started on July 1, 2023, last for 12 months and include at least 500 machines.
Furthermore, Responsible Gaming Officers would be placed in venues and the introduction of third party exclusion and mandatory facial recognition would also be undertaken should NSW Labor and Minns be triumphant on March 25.
A final reform detailed as part of the package would see A$100m invested into gambling harm minimisation programs, which it is said would be covered by a penalty of the same figure issued to Star Entertainment Group last year.
"This is a major plan for reform to gambling in NSW and I want you to be the first to see it," Minns said on social media.
"From the outset, I said this is a complicated policy area and that I'd develop a comprehensive reform package.
"A package we're unveiling after working with stakeholders from across NSW."
Adding: "We are leading the way with real policy reform. Reform that will reduce the number of pokies in NSW, while fighting problem gambling and money laundering.
"And investing in harm minimisation measures to address this problem head on. Our state deserves nothing less."