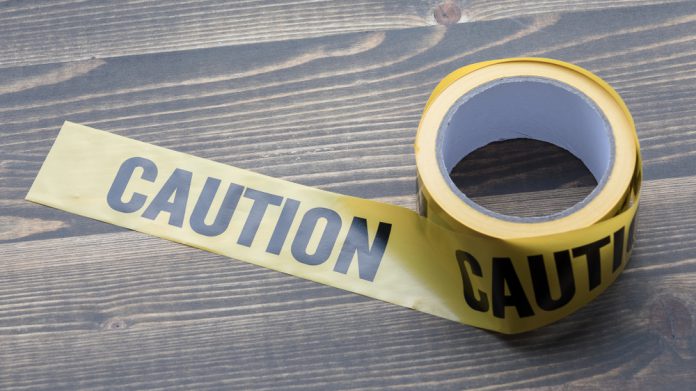 PENN Entertainment has voiced caution for the year ahead due to "the potential for further economic headwinds," despite group-wide momentum, following "a solid year" for the group.
Revenue through the quarter, which saw a "strong conclusion" on the retail front and a profitable interactive segment, increased less than one percentage point year-on-year to $1.58bn (2021: $1.57bn). On a full-year basis, PENN saw revenue increase 8.41 per cent to $6.4bn (2021: $5.9n).
"I'm proud of PENN's numerous financial and operational achievements in the past year as well as our continued progress on the ESG front," stated Jay Snowden, Chief Executive Officer and President, despite encountering ongoing macroeconomic headwinds.
Net income through the quarter dropped to $20.8m (2021: $44.8m), with that figure almost halving across the year after closing 2022 at $221.7m (2021: $420.5m).
Q4 adjusted EBITDA ended the three months at $438.3m, up 18.8 per cent from $369m, which helped deliver a 16.2 per cent increase to $1.78bn (2021: $1.54bn).
Fourth quarter revenue, said Snowden, was "impacted by severe weather in certain parts of the country in December. Importantly, we also achieved profitability in our interactive segment notwithstanding an unfavourable sports betting outcome in the World Series. 
"The quarter ended on a high note with strong performance between Christmas and new Year's across the portfolio, which has continued through January."
On the property front, revenue through the quarter closed at $1.38bn, a 2.7 per cent drop year-on-year from $1.42bn, with AEBITDA closing at $487.1m, down 4.77 per cent from $511.5m.
For the year, revenue increased 4.59 per cent to $5.75bn (2021: $5.49n), while AEITDA dropped less than one percentage point to $2.11bn (2021: $2.13bn).
However, PENN's interactive division caused much optimism after Q4 revenue and AEBITDA closed at $208m (2021: $157.6m) and $5.2m (2021: -$5.9m). For the year, these come in at $663.1m (2021: $432.9) and -$74.9m (2021: -$35.4m).
"Our interactive segment generated positive adjusted EBITDA for the quarter inclusive of expenses related to online sports betting launches in Maryland and Ohio and unfavourable hold driven by VVIP play," Snowden continued.
"Following our successful playbook in Kansas and Maryland, our omni-channel marketing approach in Ohio led to one of our strongest launches to date of our Barstool Sportsbook." 
Furthermore, strong momentum across sports betting and igaming was also touched upon in Ontario, where "record gaming revenue in December" was achieved.
"Looking ahead, we remain on-track to migrate the Barstool sportsbook and casino to our proprietary technology solution this summer," he continued.
"In addition to expected cost synergies, our Ontario success suggests that there is meaningful revenue potential post-migration once we are able to leverage our advanced trading and promotional tools.
"Finally, we are excited about our recent launch of the Barstool Sportsbook in Massachusetts at Plainridge Park Casino and are looking forward to our launch of online sports betting in March."
PENN also updated that its acquisition of the remainder of Barstool Sports should be finalised on February 17, 2023.
For the current year, the company has issued financial guidance that would see revenue close 2023 at $6.15bn-$6.58bn, with AEBITDA to fall between $1.87n and $2bn.
This outlook, said PENN, reflects momentum in both the retail and interactive segments, as well as the potential for further economic headwinds and increased supply in a few markets.