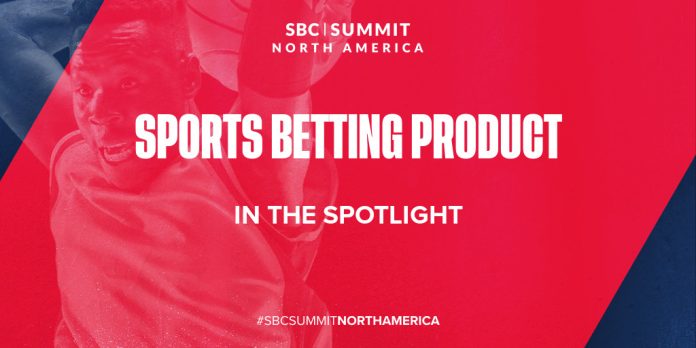 The third edition of SBC Summit North America is set to deliver a one-of-a-kind educational experience for attendees with its dedicated 'Sports Betting Product' conference track, which is aimed at enhancing betting knowledge. 
The brightest minds in the betting industry will come together at the Meadowlands Exposition Center in New Jersey to explore the latest advancements and innovations in sports betting. Participants will have the opportunity to delve into subjects such as the future of data-driven betting, the surging popularity of esports, and the impact of fantasy sports on revenue generation, among other exciting topics.
One of the highlight panels, "A macro look at micro-betting," will delve into the challenges faced in live betting and examine the growing demand for immediacy in sports betting. This features Joey Levy (CEO & Co-Founder, Betr), Scott Kaufman-Ross (VP, Head of Fantasy and Gaming, NBA), and Ken Fuchs (Head of Sports, Caesars Entertainment), with Dan Zucker (President, Zucker Media Group) moderating the discussion. 
'Are suggested bets the future of data-driven sports betting?'"' will address the role of customer data in the future of sports betting. Panellists include Shannon Knapp (President, Invicta Fighting Championships), Earl 'Mitch' Mitchell (SVP Predictive Analytics, Hard Rock Digital), and Jeff Cadillac (On-Air Talent – NFL Analyst, Bettor Sports Network). The discussion will revolve around the potential utilisation of customer data to offer suggested bets to players and the investment necessary to provide more robust and faster data. 
Elsewhere. 'Esports – turning pro and here to stay'"' will examine the growth of esports and its impact on the betting industry. The panellists include Zach Dixon (Co-Founder, Players Lounge), Justin Dellario (Managing Director, Esports at Entain / CEO, Unikrn), and Amir Mirzaee (COO, Bayes Esports). The discussion, moderated by Anthony Gaud (Chair, Regulated Esports and Video Game Committee, New Jersey), will cover topics such as the differences between esports and sportsbooks, the marketing of betting on esports to the wider public, and the recent surge in investment in the esports betting industry. 
'The Road to Revenue – does fantasy need to change its image to be a serious money maker?' will analyse the role of daily fantasy sports in the market. Speakers include Brandon Stakenborg (Founder & CEO, Underdog Fantasy), Tom Kennedy (CEO, Stokastic), and Chase Payne (Co-Founder, Champions Round), with the discussion to focus on the future of DFS and how it must evolve to remain relevant in the market. Wayne Kimmel (Managing Partner, SeventySix Capital) will be on moderating duty.
Alongside this track, attendees of the SBC Summit North America can expect expert-led panels across nine more that are spread across two action-packed days. With five stages running simultaneously each day, attendees will have ample chances to delve into diverse subjects, including Leadership, Converging Worlds, iGaming Americas, Sports, Teams & Media, Marketing and Affiliates, Emerging Tech, iGaming Products, Fintech & Payments, and New Markets. 
---
Visit the official SBC Summit North America 2023 website for more information on speakers, sponsors, exhibitors, media partners, and attendees.
You can purchase your 3-day event ticket that includes three conference days at the Early Bird rate of $895, a $100 saving on the standard price of the Full Access Pass.  A limited number of 3-day passes are available.

​​The 2-day pass is available at the Early Bird rate of $695, a $100 saving on the standard two-day pass. The deal ends on February 28.
SBC will offer free Operator and Affiliate passes to members of SBC Leaders and Affiliate Leaders. Fill in the forms (operator form, affiliate form) to get in touch with our Relationships team and find out more.
Contact [email protected] for details on exhibition and sponsorship opportunities.