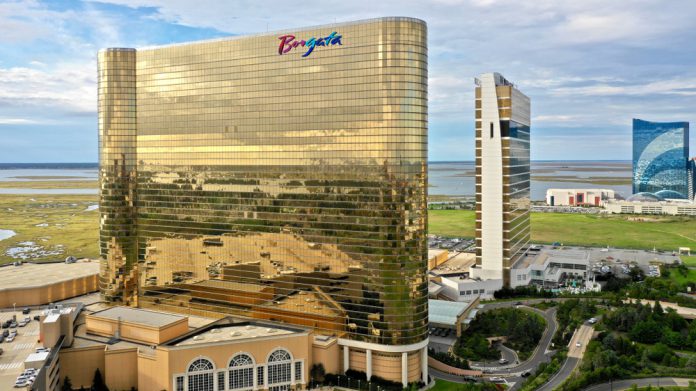 New Jersey's gambling ecosystem has surpassed the $5bn barrier in revenue through the past year, and in the process has matched an all time high that was witnessed seventeen years ago.
The figure of $5.21m gained during 2022, which represents a ten per cent year-on-year uptick from $4.73bn, stands alongside a figure last seen in 2006. December's figure increased 12.5 per cent YoY to $454.78m (2021: $404m).
The final month of the year witnessed increases across all reporting segments, as disclosed by the New Jersey Division of Gaming Enforcement, with online casinos and poker rooms up 13.7 per cent to $151.45m (2021: $133.21m).
Continuing the sense of familiarty within the Garden State, it's Borgata that sits atop the tree during December with revenue of $43.7m, which is a rise of 18 per cent from the $37m recorded one year earlier.
Resorts Digital retained its silver placed status via an increase of 22.7 per cent to $40.39m (2021: $32.93m), with Golden Nugget Online Gaming once again not far behind with $37.78m, up 14.9 per cent from 2021's $36m.
For the full-year, revenue across the region stood at $1.66bn (2021: $1.36m), with Borgata's $496.27m (2021: $412.12m), ahead of GNOG's $431.73m (2021: $378.6m) and the $393.31m (2021: $291m) recorded by Resorts.
According to filings received by the state regulator, total win across the nine casino hotel properties increased 1.8 percentage points to $215.6m (2021: $211.8m). For the year, this figure stands at $2.79bn, up nine per cent from the $2.55bn recorded one year earlier.
This aforementioned familiarity continued among the land-based venues, with Borgata on top with a 11.4 per cent rise to $60.48m (2021: $54.3m), ahead of Hard Rock's $37.45m (2021: $35.53m) and Ocean Casino's 11.3 per cent increase to $29.49m (2021: $36.49m).
For the year, the top three remain the same as Borgata secured a 19.5 per cent rise to $724.42m (2021: $606m), Hard Rock behind via a 14.2 per cent increase to $492.35m (2021: $432.12m) and Ocean Casino closing at $356.82m, up 16.3 per cent YoY from $306.83m.
Per casino vertical, slot machines recorded a revenue of $153.98m, a 2.3 per cent increase from $150.47m, while table games rose half a percentage point to $61.64m. For the year these figures stood at $2.04bn (2021: $1.87bn) and $741.7m (2021: $680m), respectively.
Elsewhere, the region's sports wagering handle closed the month at $1.05bn, with online contributing $998.39m of that figure. Handle for the 12 month period is reported by the NJDGE as $10.94m, with the digital space occupying $10.14m of that figure.
The state's sportsbooks gained $87.7m in December gross revenue, which is up 48.5 per cent YoY from $59m. However, total revenue across 2022 dropped 6.5 per cent to $762.95m (2021: $815.79m).