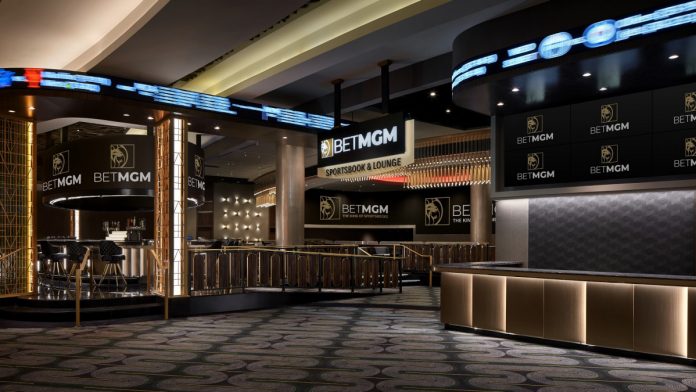 MGM Resorts International and BetMGM have extended their contract with the British Columbia Lottery Corporation and its responsible gaming program GameSense for an additional five years.
The company has also unveiled the Bellagio Fountain Club for the upcoming Formula One Las Vegas Grand Prix taking place on the Vegas Strip in November this year.
MGM Resorts renews GameSense contract
MGM's deal with the BCLC began in 2017 and provided MGM and BetMGM customers with tools to help with positive, transparent and supportive conversations regarding responsible gambling.
Further details regarding the deal extension will be announced at the BCLC's New Horizons in Responsible Gambling Conference on 6-9 March.
"Through our partnership and collaboration with BCLC, we're proud to set the standard and do our part to ensure that gaming is an enjoyable experience," commented Bill Hornbuckle, CEO & President, MGM Resorts International.
"As the industry expands, we will continue to provide players tools and capabilities that empower everyone to play responsibly."
Pat Davis, BCLC President & CEO, added: "We're proud to continue providing MGM Resorts with the tools to offer the GameSense experience at its properties and online at BetMGM. When we work together to develop best practices and share learnings that support positive play, we can reduce harm and make gambling safer throughout the industry."
BetMGM fully integrated GameSense into its platforms last year, helping over 100,000 customers each month via website visits and direct email correspondence. Responsible gambling messaging is displayed across the operator's app, advertisements, and digital and social platforms.
GameSense supplies players with responsible gambling information, explains how gambling works and offers resources for customers and their respective families to access problem gambling assistance and support. Every new customer also receives a welcome kit.
The same support is also available at MGM properties, where GameSense signage is displayed prominently, with responsible gaming messaging delivered on over 35,000 TV screens, more than 22,000 slot machines showing GameSense reminders and 8,500 machines featuring QR codes linking to responsible gambling information.
MGM and BetMGM also provide all its employees with responsible gaming training throughout the year to help customers navigate GameSense.
"Since integrating GameSense into BetMGM, we've noticed significant and positive results," noted Adam Greenblatt, CEO of BetMGM.
"With the continued expansion of sports betting and igaming, our commitment to responsible gaming practices has never been more important. This contract extension comes at a crucial time and allows us to deliver an impactful program to our players for years to come."
Bellagio Fountain Club ready for Formula One
MGM's Bellagio Fountain Club has also begun selling tickets for the F1 Las Vegas Grand Prix on November 16-18.
Alongside the views of the circuit, tickets include meet and greets with F1 ambassadors, unlimited food and beverage by celebrated chefs, cocktails and wines from master mixologists and sommeliers, access to the club's private indoor and rooftop hospitality decks, access to F1 simulators, and transportation to the paddock for select access to paddock and pit lane tours.
Chefs on rotation throughout the three days include Mario Carbone, David Chang, Michael Mina, Masaharu Morimoto, Bryan & Michael Voltaggio and Jean-Georges Vongerichten, with new menus introduced daily.
Packages include three-day event tickets and accommodation within MGM Resorts rooms and suites within walking distance from the circuit, and seats from an elevated, centralised location on Bellagio's signature lake.
"The Bellagio Fountain Club will marry the epic F1 experience with MGM Resorts' unbelievable talents and iconic destinations, ultimately creating an exclusive and legendary race day experience right atop the resort's Fountains," stated Steve Zanella, CCO of MGM Resorts.
"This is just the beginning for F1 fans coming to Vegas. No one throws a party like our city, and we're primed to make the Formula 1 Las Vegas Grand Prix the world's most sought-after race experience. We will have more news to share for 2023 and are incredibly excited to build upon this year's race for years to come."
Although Bellagio Grandstands packages are sold out, packages with East Harmon Zone Grandstand seats are available, which are located near the paddock, offering views of the start and finish line and behind-the-scenes sights of the pit lane and team garages.
"Demand for the Bellagio Grandstands was spectacular and those packages sold out quickly," added Zanella.
"Guests still have the opportunity to enjoy the race from the exclusive Bellagio Fountain Club, which we believe provides one of the best viewing settings in all of sports, coupled with an overall experience to match."