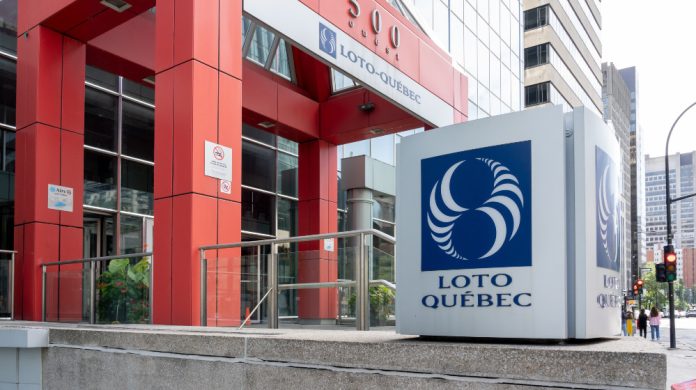 Loto-Québec has highlighted its third quarter 2022 financial results as the operation's "best performance in 17 years".
The operator's President and CEO, Jean-François Bergeron, declared the Q3 (Q4 2022) results as "exceptional," with revenue and consolidated net income improving by over 30 per cent compared to the previous year.
Publishing its Q3 results (Sept. 27 – Dec. 26, 2022), Loto-Québec reported total revenues of C$2.23bn, a $521.9m increase year-over-year (30.7 per cent), and a consolidated net income of $1.20bn, a $295.8m improvement YoY (32.6 per cent).
The operator stated the quarter was its "best performance" since the Tobacco Control Act was brought into effect, which had a significant impact on gaming establishment traffic.
Loto-Québec added that when the first three quarters of the year are compared to the same period pre-pandemic (2019-2020), revenue grew by 5.8 per cent while net income rose by 11.3 per cent.
A ratio of total expenses to revenues of 28.2 per cent was also declared by the operator, compared to 30.9 per cent during the same period in 2019-2020.
Bergeron commented: "Our teams' sustained efforts led us to these exceptional results and to our best performance in 17 years. All indications are that we will be able to pay a higher dividend than expected to the government, and that benefits all Quebecers. I'm very proud of our work.
"Thank you to our teams for incessantly improving our on-site and online entertainment offer, providing our customers with a quality experience and magical moments. The excitement our renewed programming and offer created is palpable at our casinos and gaming halls."
Per segment (Apr. 1 – Dec. 26. 2022), casino and gaming hall revenue grew by $313.9m YoY (60.9 per cent) to $829.3m, which Loto-Québec attributes to the opening of gaming locations that were closed during the previous year.
Online casino sales revenues represented 24.3 per cent of the total amount, up compared to only 9.1 per cent during the same period in 2019-2020.
Gaming establishment revenue came in at $686.5m, a $214.5m uptick YoY (45.4 per cent) following the opening of locations that were closed during the previous year. Video lottery terminals remained similar to 2019-2020 levels.
Loto-Québec noted that lottery revenues accounted for $742.2m, a slight $2.6m increase YoY (0.4 per cent), with its Lotto Max title performing well. Online lottery revenues represented 13 per cent of the segment's total revenue, an improvement when compared to 3.7 per cent in 2019-2020.
Among Loto-Québec's highlights during the measuring period, the operator paid $397.1m to lottery, network bingo and Kinzo winners, opened a new sportsbook in Casino du Lac-Leamy in November, and invited lotoquebec.com users to manage their gaming in October and voluntarily set time and loss limits.
The operator also opened another sportsbook at the Salon de jeux de Trois-Rivières in January, shortly after the end of the quarter.
Bergeron stated: "Many acts of generosity highlighted this quarter, including our participation in the government of Québec's Entraide campaign. We also supported other causes with our Détaillants de cœur initiative and remained committed to the fight against food insecurity by organising, among other things, activities benefiting the Moisson organisations."