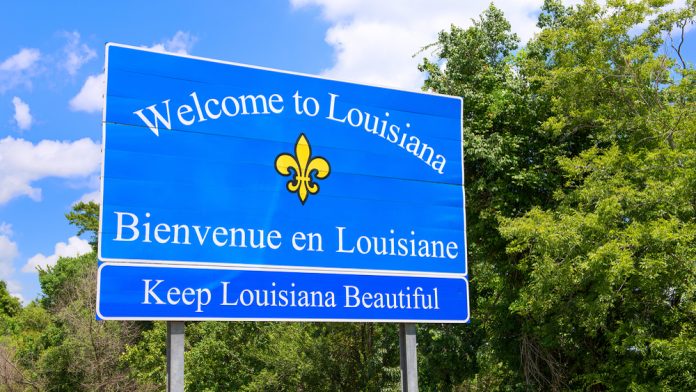 The Cordish Companies has announced plans for the redevelopment of Diamond Jacks Casino & Hotel in Bossier City, Louisiana, subject to approval from the Louisiana Gaming Control Board.
Aiming to transform the property into a "world-class" casino destination, the construction will implement an entirely new land-based Live! casino venue, named Live! Casino & Hotel Louisiana, and remove the location's existing casino riverboat.
"We're very excited and honoured to present our plans to the Louisiana Gaming Control Board and thank them for their enthusiastic support of our project," said Joe Weinberg, Managing Partner, The Cordish Companies.
"Live! Casino & Hotel Louisiana will be a world-class resort destination that brings a first-class gaming, dining, entertainment and hospitality experience to the region, creates significant new jobs, and generates millions of dollars in economic benefits for the community.
"We look forward to working with Foundation Gaming & Entertainment, state and local officials, and the community to bring the project to fruition."
Representing an investment of over $250m, the establishment is set to open its doors in 2025.
"The development plan for the Diamond Jacks property that was presented this morning will be transformative, and we are thrilled to be a part of it," commented Greg Guida, Co-CEO of Foundation Gaming & Entertainment.
"We are looking forward to finishing up the demolition that was started in February to get the property ready for the transformation to a Live! Casino & Hotel."
The Live! Casino & Hotel Louisiana will feature over 47,000-square-feet of gaming space, showcasing more than 1,000 slots and electronic table games, as well as over 30 live action table games.
Ronnie Johns, Chairman, Louisiana Gaming Control Board, stated: "The Louisiana Gaming Control Board looks forward to working with The Cordish Companies to bring a world class casino and entertainment destination to the Bossier/Shreveport market.
"The reputation of The Cordish Companies throughout the country to own and operate first class casinos, restaurants, hotels, and entertainment destinations is exemplary.
"We thank Cordish for choosing Louisiana to bring their expertise and major investment to our gaming market."
"The Board also wants to thank Foundation Gaming for their vision in beginning this much needed process of rebuilding a closed casino property. We will be working closely with both Foundation and Cordish to make this project a reality as soon as possible to deliver a gaming and entertainment destination that Louisiana can be proud of."
Other components of the planned establishment include a 400+ room resort-style hotel, a 25,000-square-foot event centre, structured parking and 30,000-square-feet of dining and entertainment space to host six food and beverage outlets.
"We are very excited to welcome The Cordish Companies team to Bossier City and look forward to working with them on this beautiful project," added Thomas Chandler, Mayor of Bossier City, LA.
"Live! Casino and Hotel Louisiana will attract millions of visitors to our city, create substantial new jobs, and generate additional significant tax revenue for our community. It's a life changer for our region."