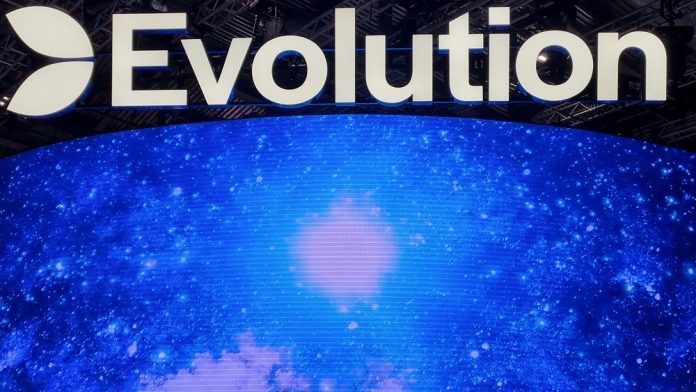 Evolution CEO Martin Carlesund cited a "strong start to the year" as the B2B provider's operating revenues increased by 31.5 per cent in the first quarter to €429.6m.
Publishing its Q1 interim results, Evolution revealed that 83.8 per cent of revenues derived from live casino games with the remainder made up by RNG-based games, attributing a "strong demand" from customers to the robust performance.
Live casino revenue came out at €360.1m, an uptick of 36.1 per cent compared to last year, while RNG revenues stood at €69.5m.
Carlesund stated: "A strong start of the year at Evolution. Revenues increased by 31.5 per cent to €429.6m in the first quarter, with 83.8 per cent of revenues deriving from live casino games and the rest from RNG.
"Live casino grew strongly with 36.1 per cent compared to last year and revenues amounted to €360.1m. We continue to see a strong demand both from existing and new customers and good momentum from new games. RNG delivered €69.5m in revenue, only a slight increase compared to the same quarter last year.
"As we have communicated earlier, the development in RNG will not be linear towards our target of double-digit growth. I remain convinced that we can perform better in the RNG area, and we are working hard to improve.
"The underlying growth drivers for online casino are solid and I am happy with the start of 2023."
EBITDA for the period came in at €300m, an increase of 30.7 per cent on the same period last year (Q1 2022: €229m).
This resulted in an EBITDA margin for Q1 of 69.9 per cent, a marginal decrease on last year's figure of 70.3 per cent, a figure that matched the company's expectations.
"The general cost increase and other external challenges remained from 2022, and we continue to address them every day," said Carlesund.
"We constantly need to find new, better and smarter ways of working to continue to deliver. Be sure that we work hard on this and during the quarter we see an improvement resulting from those efforts.
"Our priority is always to grow top-line but we strive to do so in a profitable way. For FY2023, as earlier communicated, we expect an EBITDA margin in the 68-71 per cent range, and for the first quarter we reported a margin of 69.9 per cent, clearly within the communicated range."
Profit for the period increased 27 per cent to €251m (2022: €197m), while the company cited the launch of its first timed jackpot functionality in parts of North America through Red Tiger as a highlight for the first quarter of 2023.
Carlesund concluded: "We always strive to do a little bit better every day, with the ambition to continuously improve our world-leading playing experience and further develop our operational excellence.
"I really want to thank all the employees at Evolution for pushing hard to give us such a strong start to 2023 as well as remind all of you reading this, that Evolution is built out of thousands and thousands of young talents creating all of what I write about in these comments of the first quarter 2023.
"With that, let me round it off with that I look forward with excitement to the rest of 2023."