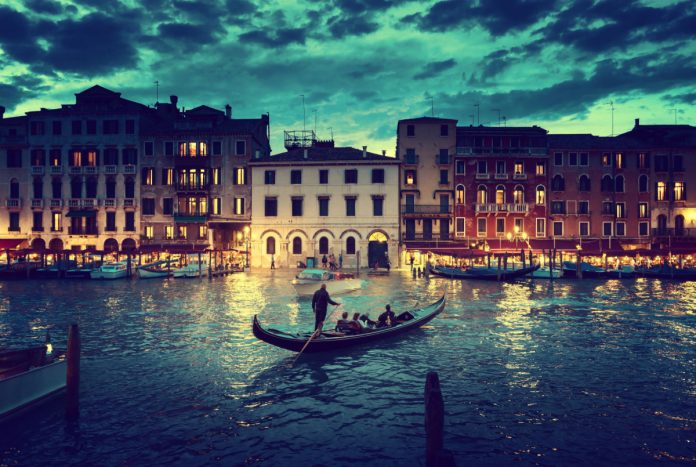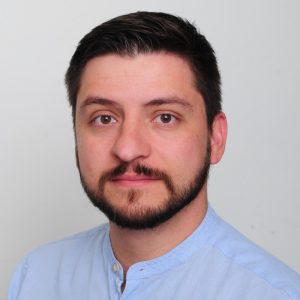 3 Oaks Gaming has entered Italy, one of the biggest igaming markets in Europe, after agreeing a partnership with platform specialist Tuko Productions. This latest move by the company ensures it continues to climb the igaming ladder on its way to becoming an established distributor across Europe and beyond.
We spoke with its Head of Sales, Krasimir Pankovski, to discuss why now is the right time for 3 Oaks to launch in Italy and understand in more detail the company's plans for the regulated market.
CasinoBeats: 3 Oaks Gaming is now available in Italy for the first time following your integration with Tuko Productions and its THS content aggregation platform. In light of this recent deal, why is Italy such an important market for 3 Oaks to break into?
Krasimir Pankovski: The Italian market is the second biggest online market in Europe and our international expansion makes it a clear target for our games. Having established ourselves within regions that are up-and-coming, Italy is now the first region where we have an opportunity to showcase what we do and the challenge for us is now different to what we have seen before.
Aside from the fact that Italy is unique for us currently, our games are highly suitable for the South European markets where we expect to perform really well. So this is an exciting time to be a part of 3 Oaks' journey.
CB: With Italy being one of the most mature markets in Europe, what aspects of your content offering will be most appealing to operators and why?
KP: Italy is indeed one of the oldest and most mature markets with plenty of established mechanics that are still very popular in the region. A new level of engagement has been reached with Hold-and-Win mechanics, with plenty of our games using this feature.
Some of the top-ranked games in Italy include Book of Ra, Book of Dead, Sweet Bonanza and Starburst, so this confirms our understanding that we need to find a way to ensure that operators can be drawn to our portfolio and we can manage their expectations.
We want to bring new mechanics to the market too but we now know that Hold-and-Win is what Italian operators are drawn towards, and this has been the way for a number of years now.
CB: Given the competition in the market already, how can 3 Oaks make an impact and offer new experiences to players?
KP: Here at 3 Oaks Gaming, we are proven in many international markets to be a trusted game provider with slots that improve the player experience and enhance engagement.
Furthermore, we are convinced that Italian players will hugely enjoy the interaction with our first-class content and it will be interesting to see the immediate impact this has.
CB: Are there any more agreements being lined up in Italy over the coming months?
KP: Currently. we're working with some of the biggest names in the market to expand our presence as we look to go live with the top operators in Italy. We're targeting a minimum of 5 per cent market share in the first 12 months after going live, so we have set ourselves a challenging number – but one we are confident of reaching.
CB: Looking beyond Italy, what other regulated markets are you focusing on?
KP: Our compliance team has a long list of tasks related to the new markets we need to target and we are already in the process of acquiring UK, Romanian, Maltese and Greek licences, as well as a number of certificates, including South Africa, Bulgaria, Netherlands and Ontario.
Whilst entering Italy is a massive step forward for us, focusing on other regions from around the world makes sense as this can establish our footprint on a global level, ensuring we can get traction on all the main continents.
CB: Finally, what else can we expect from 3 Oaks in the near future?
KP: Within our games category, we are working on many new features, a new graphic approach, and most importantly – a new level of quality. The level of quality is absolutely vital as it allows us to maintain a fresh outlook on our offering and compete with other distributors across the world.
We are also looking to increase our Hold-and-Win library of slots, release new Scatter Pays games with unique features, more Buy Bonus games and brand new mechanics. On top of this, we will continue to deliver mobile-first games, and we are striving to consistently improve our approach within this area.
With regards to promotional tools, we have a new game interface planned to be released this year, so we will deliver new promo tools with retention mechanics, which are scheduled for release later in 2023. So the Italian and other markets' players will be engrossed by the emergence of these.
There are also other products and feature updates which are under development and will be announced soon, related to new mechanics, new visual approaches and animations, and updates to the existing promo tools, such as our Tournament Series.
As you can see, 2023 looks like a thrilling year to be part of 3 Oaks Gaming!