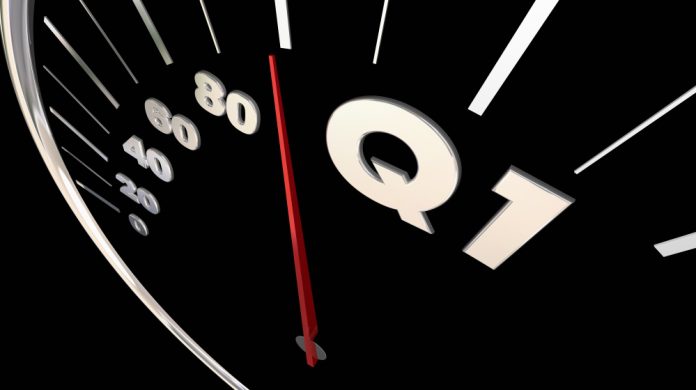 Inspired Entertainment praised "ongoing strength and resilience" in its land-based operations as the group published financial results for Q1 2023. 
With digital businesses driving a robust performance through the period, Executive Chair Lorne Weil declared a "strong start" to the year, with a nine per cent year-over-year revenue rise to $66m (2022: $60.6m).
"The year is off to a strong start as we continue to deliver double-digit growth in our high-margin, capital-efficient digital businesses while positioning the land-based businesses for steady growth and capital efficiency to increase cash flow," said Weil.
Inspired's interactive revenue witnessed a 24 per cent growth to $6.6m (2021: $5.3m), attributed to several market entries and product deployments such as the brand's latest Terminator-branded slot.
Weil continued: "Our digital businesses continue to grow both in absolute levels and in relative contribution. Led by an acceleration in growth of the Interactive business, in functional currency digital revenue grew 40 per cent.
"During the quarter, we also launched our new online Terminator slots game with our UK customers and expect to roll the game out to the rest of our European and North American customers over the coming months."
The firm's virtual sports division has continued to grow with a revenue increase of 29 per cent to $14.9m (2022: $11.6m) during Q1, aided by recent Africa-focused contracts and launches in Ontario, Turkey and Italy.
Weil elaborated: "During the quarter, we announced a historic partnership to develop virtual sports content through Aristocrat Gaming's multi-year global licensing agreement with the NFL.  
"Games will be offered globally across B2C igaming and ilottery platforms as well as through retail venues.  We are targeting to launch the product in time for the upcoming NFL season and our work is well underway to meet that timeline.  
"We are excited about the potential of this product and believe it will allow us to sustain the growth we've experienced in virtual sports in our core markets as well as provide additional momentum as we look to build North American virtual sports penetration."
Meanwhile, Gaming revenue increased 18 per cent to $27.4m (2021: $23.2m) supported by a successful trial of 200 new Vantage gaming cabinets across Betfred and Paddy Power venues, in addition to an upgraded Greek contract for 2,500 terminals.
While the quarter witnessed "one of the largest gaming machine contracts in the pubs sector", in which the firm signed a five-year renewal with JD Wetherspoons, the group's leisure division did decrease 13 per cent YoY to $17.1m from $19.6m.
Weil concluded: "To say we are excited about the future is an understatement. Our land-based business provides us steady growth and substantial cash generation. Our digital business provides a unique combination of strengths in the industry today, specifically high growth, high levels of profitability and modest capital investment required.
"We think this combination produces high-quality earnings and is unmatched among our peers. In our view, the outlook is bright and we remain focused on delivering value to our shareholders for a long time to come."
Despite a strong performance in most sectors, Inspired reported a net loss of $200,000 in Q1 compared to profits of $1.5m the year prior, although adjusted EBITDA did rise five per cent to $21.1m (2021: $20.1m).
The net income loss has been attributed to "an increase in sales, general and administrative expenses driven by the costs of group restructure and exhibition costs".
Stewart Baker, Executive Vice President and CFO, added: "We are pleased with our first quarter results and the growth evident across our business even in the face of currency impacts compared to last year.
"The high quality of our earnings is also translating into cash flow. During the first quarter, we more than doubled our cash flow from operations compared to last year and increased our cash position by $3m compared to a cash outlay of $7m in the first quarter of 2022.
"We remain confident in our strategy and in our ability to continue to deliver consistent results to drive shareholder value."