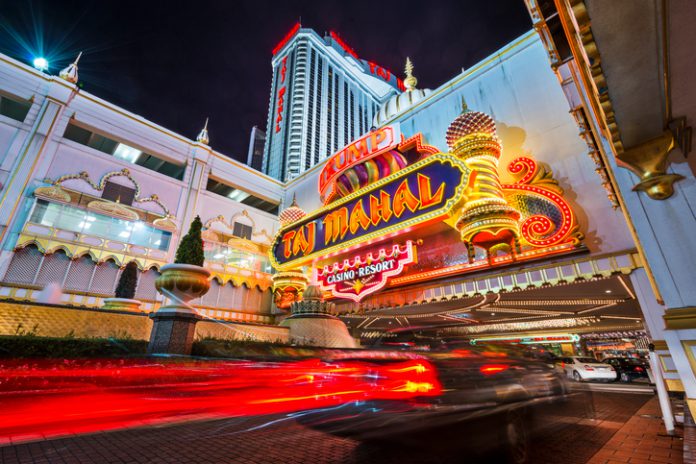 Hard Rock has gained a licence to reopen the Trump Taj Mahal Hotel & Casino in Atlantic City, New Jersey.
The Casino Control Commission granted a license to the worldwide hotel, gambling and entertainment company owned by Florida's Seminole Indian tribe.
The casino is set to reopen on 28th June — the same day as another shuttered boardwalk casino, the former Revel property, will reopen as the Ocean Resort Casino. Together, the new casinos will restore as many as 6500 of the 11,000 jobs Atlantic City lost when five of its 12 casinos went out of business since 2014. Casino officials say Hard Rock has received 50,000 applications for 4,000 jobs.
"What we have in store is going to blow people away," said Jon Lucas, Chief Operating Officer of Hard Rock International. "It'll be a boost for the reinvention of Atlantic City."
Four casinos — The Atlantic Club, Showboat, Trump Plaza and Revel — went out of business in 2014, with the Trump Taj Mahal following suit in 2016.
Hard Rock is now renovating the casino resort that Trump opened in 1990.
"We could have just re-carpeted and put up some [memorabilia]. But we want to grow Atlantic City rather than just moving people from an existing facility," said James Allen, CEO of Hard Rock International.
The casino has budgeted $30 million for entertainment in its first year, Allen noted. That will fund over 300 nights of live music, comedy and drama. Carrie Underwood and Pitbull will be the first acts to perform there.
The casino will have no debt, being self-financed by Hard Rock and its local investment partners, Allen added. The resort also plans to offer internet gambling and sports betting, if it is legalised.