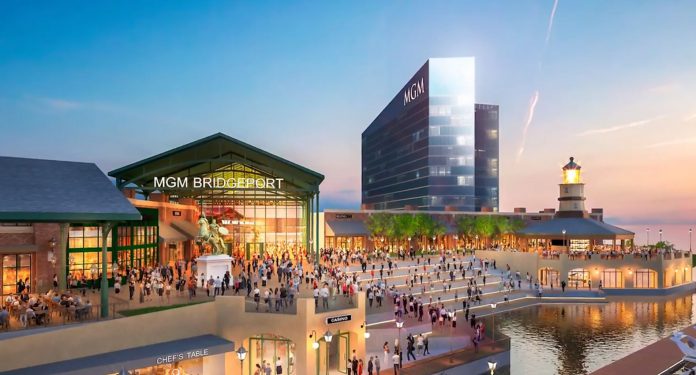 MGM Resorts' plans to build a casino in Bridgeport, Connecticut, are on ice as the state Senate will not have time to debate the bill before the end of the regular legislative session, reports the Hartford Courant.
The bill enjoyed a narrow win in the Connecticut House of Representatives on Friday, surviving the vote by 77 to 73, but was not a high enough priority to make the cut for the last Senate session of the year.
Representative Charlie Stallworth, a Bridgeport Democrat, said the bill would not be debated and that the process "would begin again next year."
Two of the bill's backers, Christopher Rosario and Juan Candelaria, both Democrat representatives, said that although the measure was defeated, its approval in the House laid the foundations for the next legislative session.
"This is the first time in 25 years that any piece of gaming legislation has gotten out of the chamber, and we faced obstacle after obstacle after obstacle," said Rosario.
"To even get to where we were is herculean task, and I'm optimistic about our prospects next session."
MGM Resorts, which hopes to build a casino and 300-room hotel on Bridgeport's waterfront, said it was pleased with progress and would fight on. "A year ago, the bill never received a floor vote,'' the company said in a statement.
"This year, it passed the House. That is significant. We realise that change is hard and takes time, and we respect the delegation's preference not to dominate debate with this issue with much to accomplish in a short time in the session's final hours."