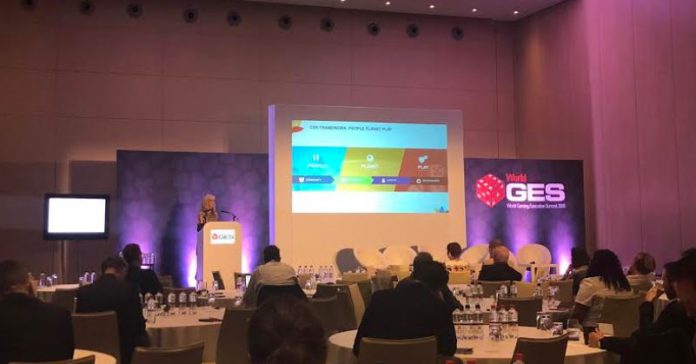 Addressing the World Gaming Executive Summit, which kicked off today at the W Hotel in Barcelona, Caesars Entertainment's Jan Jones Blackhurst told delegates the casino industry had an opportunity to dictate the responsible gambling agenda.
Jones Blackhurst, a former two-term Las Vegas mayor and now executive vice president for public policy and corporate responsibility at Caesars Entertainment, first set out Caesars' responsible gaming credentials before urging the industry to "tell its own story".
Caesars partnered to create the first national hotlines in the US and was the first to offer national exclusion programmes with an enforced door policy, explained Jones Blackhurst.
"At Caesars, we employ 900 responsible gaming ambassadors specifically trained to approach customers that appear to be experiencing problems," she said.
This is coupled with the fact, said Jones Blackhurst, that 98 per cent of people who gamble choose to do so responsibly.
"The question is: 'What story do you want to tell?' and do you want to tell it or should you let legislators do it for you?
"When telling this story, authenticity is the key. You can't just say you're doing it," added Jones Blackhurst.
"By not telling our own good-news stories, we are missing the opportunity to be treated with the respect I think we deserve as an industry."
Jones Blackhurst also shared statistical data that highlighted the improved commercial performance of companies who are actively working towards gender and ethnic equality. "It's not just a 'nice to have' but that something that will boost all aspects of the organisition," she said.
It makes perfect sense, Jones Blackhurst continued. "Eighty per cent of our slots players in Caesars in the US are women but the games are still being designed by men, mostly.
"Perhaps we're missing a trick."