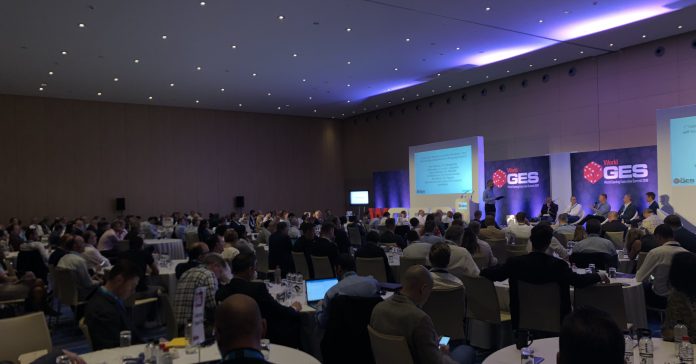 Under the sub-heading 'Adapting to a world of disruption', a panel of CEOs and company founders discussed a wide range of potentially disruptive technologies at the ongoing World Executive Summit at the W Hotel in Barcelona on July 4.
John Coleman, named CEO of Microgaming just days earlier, took to the stage with highly experienced Playtech counterpart Mor Weizer, along with Jackpotjoy co-founder Keith Laslop; Betbright CEO Marcus Brennan; and Per Widerstrom, CEO of Fortuna Gaming.
As was to be expected, the topics discussed covered a wide range, including virtual and augmented reality, data and artificial intelligence. In debating the latter, newcomer Coleman and the veteran Weizer were happy to spar.
With reference to recent allegations surrounding Facebook's use of member data, Coleman said: "You look at Facebook and some of the things they are trying to do. The tech might be outstanding but if your sole driver is to squeeze maximum revenue out of the user base then trust will always be an issue."
The Microgaming CEO suggested that those trust issues needed to be overcome before data-driven AI really comes into its own. "The use of AI – sure, it's valuable," he mused, "but we have barely scratched the surface in terms of what it can do."
Weizer, in essence, agreed but offered a different perspective. "Everyone talks about services like Netflix using AI to give you what you want and to personalise an offering to make your individual experience better," he said.
"I take the point that the data – that Facebook has collected, for example – is the most important asset we have. And yes, what you do with that data can lead to trust issues if it is handled badly or monetised by third parties.
"The problem is that the industry is lagging behind," continued the Playtech CEO. "We need to learn from other sectors. Operators need to consolidate their infrastructure, to consolidate the technology. Then it will become 'one' industry.
"AI is here now – and it works – and it will lead to a better product, a better experience and improved trust. But from where we stand today, it will take two years for the industry to get there."
Coleman concurred that AI was here and working but that trust issues could hold the sector back. "The customer relationship can also be improved," he said, before outlining some current research projects Microgaming is working on.
"We're playing around with blockchain, beyond purely currency applications. Taking ownership of identity and finding a way that players can own that [online] will lead to limited registration forms and potentially do away with KYC issues.
"We are also looking at data over sound – embedded audio code that can launch an app. We are exploring many possibilities," he said.