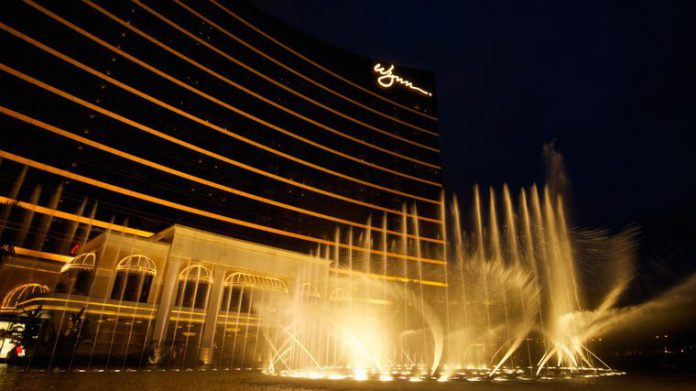 A further US casino operator is to make a late arrival to the nation's sports betting scene, as Wynn Resorts announced a strategic partnership with Malta-based European mobile sportsbook and casino operator BetBull.
Set to pursue US facing sports betting opportunities amidst the emerging gold-rush of the market, the fresh agreement alongside the UK licensed entity aims to position "both parties to capitalise on the developing US opportunity".
In a media statement confirming the link-up, it was further highlighted that as both firm's get set to pursue opportunities in further jurisdictions across the country, Wynn Resorts is to combine its "nationally recognised brand" with BetBull's "digital sports betting operations capabilities and technology".
Furthermore, Wynn, whose current operations are located entirely within Nevada, namely its Encore Las Vegas and Wynn Las Vegas, which both operate sportsbooks, are also to take an ownership stake within the firm: "In conjunction with the formation of the strategic partnership, Wynn Resorts will make a minority equity investment in BetBull.
"Wynn Resorts will own 22.5% of BetBull on a fully-diluted basis upon closing of the investment, which will occur in due course subject to customary closing conditions. Moelis & Company LLC acted as financial advisor to Wynn Resorts," it was confirmed.
Wynn is currently developing its $2.5bn project located in Everett, Massachusetts, which it has previously been detailed has ditched the Wynn moniker, and will instead bear the title of Encore Boston Harbor.
It was hoped that by ditching the Wynn name, as well as Steve Wynn's departure from the role of CEO, adequate evidence would be provided for it to remain as the licensee for the ongoing project, which led to the Massachusetts Gaming Commission giving the organisation the green-light to continue operations earlier this year.
Beats breakdown: This move by Wynn sparks a late entry to the sports wagering scene, which has already captured significant manoeuvres from a number of its rivals, as the likes of MGM, Boyd Gaming and Eldorado Resorts to name but a few, position themselves to most effectively strike across the US. It's also a bold statement to lead the partnership with a nationally tarnished brand such as Wynn, in the hope that it holds significant leverage and appeal in multiple new regions in the wake of damaging headlines throughout the year, but time will tell.