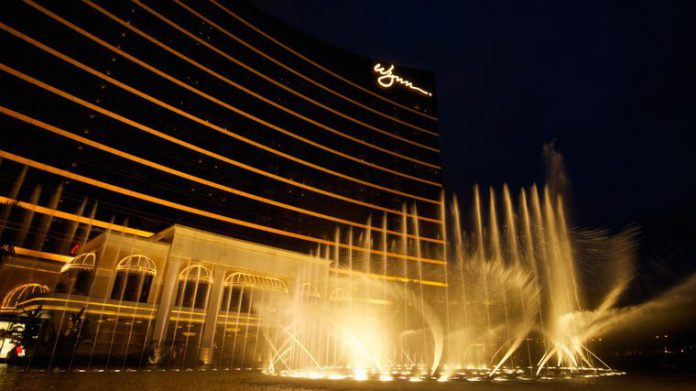 Wynn Resorts has reported its 2018 fourth quarter and full year financial results, seeing operating revenue produce a year-on-year rise with net income decreasing.
Overall revenues from all Wynn operations came in with a 4 per cent increase for the quarter to $1.69bn (2017: $1.62bn), helping its FY figures reach $6.72bn, a 10.7 per cent boost on the previous years $6.07bn.
These figures were helped along by casino revenues of $1.2bn for the three month period, pushing along its figures for the whole year up for $4.8bn.
Wynn Palace was the major contributor to the Wynn revenue stream during the fourth quarter, with a 12.8 per cent increase from $656.6m to $740.6m, whilst Las Vegas operations also saw a rise, this time of 3.1 per cent to $393.6m (2017: $382m).
This helped offset decreasing operating revenue at Wynn Macau, its figure of $553.4m representing a 5.2 per cent drop from $583.7.
Adjusted property EBITDA increased four per cent for Q4 to $499.4m (2017: $480.2m) across all operations, with a 2018 increase highlighted as 12.8 per cent from 2017's $1.81bn to $2.04bn.
Net income across the Wynn portfolio decreased for both the quarter and full year, Q4 came in at $114m, $1.06 per share, compared to $144.3m, $1.40 per share.
The organisations net income for year ending December 31, 2017, came in at $699.5m, $6.54 per share, compared to $560.5m, $5.46 per share.
In a media release Wynn also addressed US tax reform: "During the fourth quarter of 2018, we finalised our analysis of the US Tax Cuts and Jobs Act, which was enacted in the fourth quarter of 2017, and further clarified by guidance issued by the internal revenue service in the fourth quarter of 2018.
"As a result, fourth quarter 2018 results reflect a net tax benefit of $390.9m related to US. tax reform, which is incremental to the $339.9m provisional net tax benefit reflected in the fourth quarter of 2017 results."
The company also provided an update on its ongoing Encore Boston Harbor integrated resort in Everett, Massachusetts, which it expects to open midway through this year, with total project costs incurred as of the end of 2018 standing at $2.03bn, with a total budget of $2.6bn.