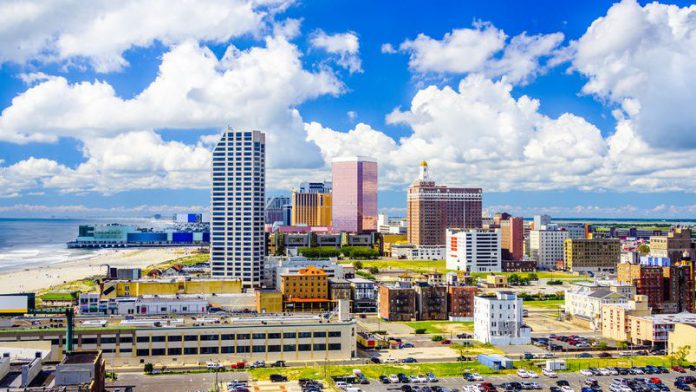 The Casino Association of New Jersey has lauded strong gains across Atlantic City for February, as the region enjoys "continued growth" across casino, igaming and sports betting.
Bringing in total revenues of $241.1m, a 25.6 per cent increase from $192m, the CANJ has also stressed gains in both employment and visitor numbers, in addition to a revenue boost.  
Internet gaming saw a 44.4 per cent increase to $31.7m (2018: $21.9m), as Golden Nugget remained market leader with revenues of $10.7m, a 35.7 per cent increase from $7.8m, ahead of Resorts Digital, up 76.3 per cent to $6.6m (2017: $3.7m) and Caesars Interactive, boosted 34.1 per cent to $4.2m from $3.1m.
Kevin Ortzman, president of the Casino Association of New Jersey, commented: "Since the start of the New Year, Atlantic City continues to see sustained revenue and tourism growth in 2019.
"As we head into March, with March Madness and baseball season approaching, we are very hopeful that Atlantic City will continue to grow as a destination resort for visitors."
Land-based entities brought in $196.6m, increasing 15.7 per cent from 2017's $170m, with Borgata taking the lion's share of $50.6m, a 7.9 per cent dip from $54.9m, with Caesars and Resorts bucking recent land-based losses with percentage increases of 10.7 and 23.3 to $19.4m (2017: $17.5m) and $14.7m (2017: $11.9m).
The region's sports betting industry, which has seen almost $2bn wagered in nine months since legalisation, with February revenues standing at $12.7m, which saw Meadowlands racetrack, located in close proximity to the New York stateline, keeping its market-leader status with $8m, as Resorts Digital's $3.7m ensuring it came out on top of the Atlantic City casino pile.
The industry also generated approximately $20m in taxes and fees collected by the state during the month.
"The latest numbers, combined with the tourism and gaming numbers of 2018, are encouraging as Atlantic City continues to grow and diversify the market," added Rummy Pandit, executive director of the Lloyd D Levenson Institute of Gaming, Hospitality & Tourism at Stockton University.
"Overall, Atlantic City is trending positively, and we are optimistic that this economic growth will continue."