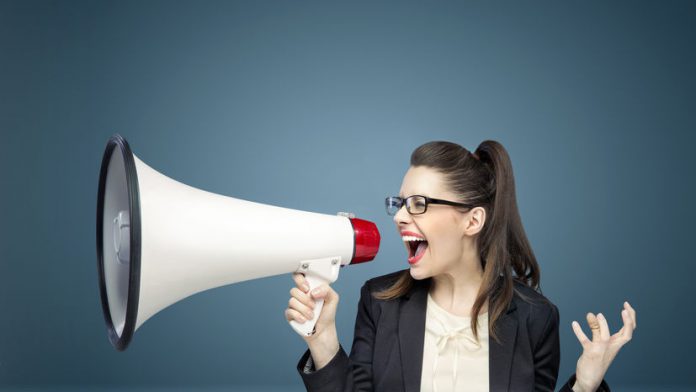 In response to proposals from the UK Labour Party, members of the CasinoBeats 100 Club have indicated they would be open to the possibility of new restrictions on online stakes and speed.
Asked if the online casino sector should be subject to these kinds of regulatory restrictions, 79 per cent responded "yes" or "maybe", with 21 per cent of respondents against such measures.
THE QUESTION
This first question for the 100 Club related to recent calls from Tom Watson MP, Deputy Leader of the Labour Party, for the UK to tighten restrictions on online gambling, including potential stake, prize and speed restrictions.
Speaking at a policy seminar last month, Watson said: "The lack of controls on online gambling is leading to vulnerable consumers suffering huge losses. Online gambling companies have a responsibility to protect their customers from placing bets that they cannot afford. But too often, these operators have either neglected the care of their customers or have been too slow in their due diligence.
"We need to see a culture of limits introduced to internet gambling: a system of thresholds placed on the spend, stake and speed of online gambling that will give safeguards to consumers. Labour's new policies will provide a framework for both industry and the regulator to achieve that."
With a largely C-level membership dominated by representatives from operators and leading suppliers, alongside regulators, leading affiliates, marketing agencies and global media brands, the CasinoBeats 100 Club was asked: "Should the online casino sector be subject to these kinds of regulatory restrictions?"
THE RESPONSE
The responses were well spread, with more than half (54 per cent) opting for the middle ground: "Maybe, but we should be cautious about introducing additional controls".
A quarter (25 per cent) welcomed the proposals ("Yes, the sector can always do more to protect vulnerable players") while just over fifth (21 per cent) were against such restrictions.
Jesper Kärrbrink, the outgoing CEO of Mr Green, is one of those against Watson's proposals. He commented: "On a global scale, the share of the population having problems with gambling has been the same for the last 30 years.
"Still, the gambling landscape is totally different today compared with then. Then [we had] sportsbook, few casinos, lotteries, etc. Today we have that plus more than 2,500 fast, casino games available 24/7 – thousands of betting opportunities around the clock and all advertised heavily with lucrative bonuses.
"…preventive actions should be focused on individuals, not the game types" – Kärrbrink
"Still, the percentage of problematic gamblers is the same (or actually shrinking slowly). This tells us that the preventive actions should be focused on individuals and not the game types. Players with a tendency to gamble too much will always find ways to gamble. If the UK game operators can't offer exciting enough games players will go elsewhere, with no security or responsible gambling measures whatsoever."
However, backing the move is Phil Parry, CEO of Isle of Man-based platform Iforium. Parry said: "Yes but it's a balance between several factors – the individual's choice or government/regulatory intervention across the board.
"Regardless, the sector must better understand and adopt the necessary controls and responsible gambling options that fit the profile of that specific, individual player."
Ian Sims, founder of compliance specialist Rightlander, was one of those who opted for "maybe". He said: "Anything that allows a player to moderate their gambling is good but when regulation becomes preventative, there needs to be a balance between genuine helpfulness and restricting freedom of choice."
Lee-Ann Johnstone, CEO of AffiliateINSIDER concurred: "We need to not be so restrictive that the industry is limited so severely that it doesn't permit companies to grow, offer jobs and contribute to the economy alongside. Finding the balance is going to be key and it will be hard, so we may need to trial a few small measures first."
"There needs to be a balance between genuine helpfulness and restricting freedom of choice" – Sims
Another cautiously welcoming the proposals is Tobias Svensen, managing director of leading streaming outfit CasinoGrounds. Svensen feels that there is a potential middle ground, introducing a lower maximum stake until the operator has a fuller picture of a player's finances. "It could be an alternative to have a lower max stake until verified through [KYC] measures, to ensure gameplay at a level that the customer can be comfortable with losing.
"To protect at-risk players I believe the key is to look outside the operators and improve education about gambling addiction, and tighten access to loans without security and other ways that allows customers to play above their means."
Gavin Hamilton, CEO of Red Tiger, is another potentially backing the move. "Clearly as an industry we have an obligation to protect the most vulnerable players and we should always strive to find ways to improve how we do this.
"Labour are approaching the issue with a sledgehammer – WHEN A scalpel would be more appropriate" – Hamilton
"The growth of online offers both an opportunity and threat in this regard: in one respect, we have more information than ever on our players and are much better placed to intervene when we believe a player has lost control of their gambling; however, it is also very easy to drive players to unregulated operators if controls are too stringent that makes it impossible for regulated operators to offer an attractive product in a regulated environment," continued Hamilton.
"It feels like Labour are approaching the issue with a sledgehammer when a scalpel would be more appropriate. The consolidation of operators in the UK should mean it will be easier to get industry consensus on how to tackle problem gambling in a more systematic way, without the need for such regulatory zeal and it is obvious there are big strides being made by the large operators to address this issue."
"What should be continually assessed is a player's ability to afford a certain spend per month" – Flynn
David Flynn, the former CEO of Operations at Jackpotjoy, is against the plans: "Bet size, prize and speed should not be assessed at all. These are all player preferences. What should be continually assessed is a player's ability to afford a certain spend per month.
"If a player wishes to risk £100 per month on this activity, the industry should be allowed to make a simple credit check (just like if the user wanted to pay for a car loan, so much a month)."
Benedict McDonagh, managing director of Green Jade Games, joined those urging caution: "Yes, the online casino sector should be subject to regulatory restrictions and as the Remote Gambling Association states, we as a collective have the data and evidence to affect stronger control and care in this space.
"Innovation is key here, with opportunities to use technology better for the intervention in real time when data indicates self-harm is highly likely."
Kelly Kehn, co-founder of the All-in Diversity Project, is open to restrictions but again emphasised the importance in getting the process right. "There is a definite line between recreational and addictive behaviour when it comes to gambling," she said. "That line is relative and personal to a customer based on a number of factors such as income, risk adversity, personal situation, etc.
"Implementing restrictions and controls across the board only incentivises companies to look for loopholes. Rather, the government should be encouraging responsibility and rewarding innovation in this area."
Also welcoming the debate is Michael Pedersen, CEO of operator Letsbet.com. "The past year, there have been more restrictions released than new game titles – that's how it feels to us operators, anyway.
"The industry is heading towards 'cigarette' regulations" – Pedersen
"All in all, I think the industry is heading towards 'cigarette' regulations and soon we might have to use 40 per cent of our website real-estate for health warnings. Is this a good direction or not? In my view, operators should do our best to identify and protect vulnerable players. The question is more: what is the most effective way to do that? I can understand that regulators' 'weapon of choice' has so far been to issue more generic rules that everyone must follow i.e. deposit or stake limits, however I believe there is a smarter way than 'one-size-fits-all' regulations," said Pedersen.
"I would welcome [the measures] if integrating a data-driven tool that looks at individual players' activity data was a compulsory part of receiving a licence. Using predictive AI technology and known problematic player patterns, the tool would be able to predict potential problem gambling behaviour quickly and flag these players for manual review by RG teams, who could then ask for proof of wealth and other documents and either block or allow player to gamble. 
"In other words, I think regulators should focus more on finding ways of implementing personalised, data-driven and smart solutions that immediately become visible for problem gamblers and which are never seen by the majority of our players."
Helen Walton, founder and CCO at Gamevy/Glück, said: "Most blunt measures tend to have unintended consequences – the RTP controls for the MGA which work against skill and choice games (which by definition are more engaging and longer play) are a good example.
"an unacceptable loss for one is an entirely acceptable price of entertainment for another" – Walton
"Do we want people to spend a longer time for the same amount of lost money? In which case it's not as simple as 'length of spin' since there is a connection between RTP, spin timing and absolute amount wagered. There's also of course a much simpler question about affordability and what is an unacceptable loss for one person is an entirely acceptable price of entertainment for another.
"When politicians meddle in measures such as prize control, I think they can inadvertently drive more players into non regulated products – where the dangers are far greater."
Perhaps unsurprisingly, one anonymous submission went further than most in calling on the sector to defend itself: "What categorised the debate and subsequent legislation around FOBTs was a lack of empirical evidence. As Fred Done has also pointed out, nobody appears to care about the human consequences of knee-jerk, moralistic regulation. Sadly, we are now seen by some as an anachronistic, dirty secret that needs to be be treated with the antiseptic of stringent legislation."
"We should be wary of what is coming next in online and get ahead of the game by showing exactly what we are doing to prevent addiction and problem gambling… we run the risk of legislation being thrust upon us again that restricts the enjoyment of millions of perfectly safe and happy online customers."
If you would like to be considered for the CasinoBeats 100 Club, please email us at [email protected]