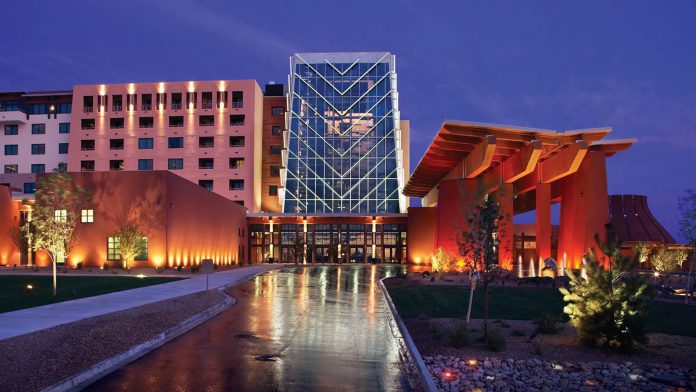 New Mexico is set to have a further entry to its sports wagering scene, after the Isleta Resort and Casino outlined plans to become the state's third property to encapsulate the activity.
Located in the city of Albuquerque, USBookmaking has been detailed as Isleta's provider on the project, deepening its own roots within the state, after inking a similar such deal with the land of enchantment's Santa Ana Star Casino and Hotel in October last year, becoming the region's first sports betting provider in the process.
Vic Salerno, president of USBookmaking, said of the latest moves being made within New Mexico: "We are proud to be selected by Isleta Resort and Casino to provide sports betting services for their casino. We offer outstanding service for our clients, and our selection by Isleta validates the tremendous value that USBookmaking contributes."
Lauding the US Supreme Court ruling on PASPA as "a victory for those pushing for more gaming options," Isleta states that the new offering is scheduled to make its grand appearance sometime in late summer.
Harold Baugus, CEO of Isleta Resort and Casino, commented: "We're very excited to be answering the requests of our guests to bring sports gambling to New Mexico. We look forward to unveiling all of the exciting possibilities to our patrons." 
New Mexico doubled its sportsbooks last month, when the Pueblo of Pojoaque owned Buffalo Thunder Resort and Casino debuted its offering just in time for the NCAA's annual March Madness getting underway.
Upon opening its own sportsbook in October, Santa Ana Star Casino and Hotel CEO John Cirrincione, explained why such a step had taken place despite legislature not expressively legalising sports wagering: "The tribal-state compact allows tribal casinos in New Mexico to operate all forms of class III gaming. Sports betting is class III gaming. The Pueblo of Santa Ana is a sovereign nation, with its own laws allowing all forms of class III gaming in its casino."
Due to the compact, reports indicate that bets will not be permitted on games involving the University of New Mexico or New Mexico State University.