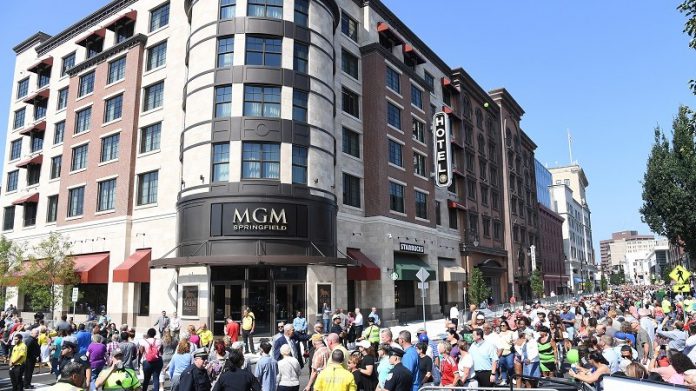 Following much speculation and discussion, MGM Resorts International and Wynn Resorts have ended a bout of discussions regarding the latter's $2.6bn Encore Boston Harbor development.
MGM cited stakeholder anxiety as the main cause of concern for withdrawing from negotiations, as Wynn stressed that "world class assets attract the attention of others" with the company maintaining its commitment to the property, as the tentative opening date of Sunday 23 June edges ever closer.
Should a deal have been agreed between the two parties, that would not have been the end of the matter, with Massachusetts state law prohibiting an organisation from holding more than one gaming licence.
This would've meant that Las Vegas-based MGM would've had to shed its Springfield property, which only opened its doors in August of last year and comes complete with 2,550 slot machines, 120 gaming tables, a poker room and high-limit VIP gaming lounge.
In a statement addressing that talks came to an end, MGM commented: "We have noted the anxiety raised by various stakeholders regarding a transaction, and this troubles us at MGM. We only wish to have a positive impact on communities in which we operate.
"We think the best course of action is to discontinue discussions concerning this opportunity. We wish the company and the Everett community all the best, and look forward to visiting their beautiful resort when it opens and welcoming the 5,600 employees to our industry.'"
Earlier this month the Massachusetts Gaming Commission concluded a year-long probe into Wynn over allegations of sexual assault, misconduct and other inappropriate behaviour.
Clearing the company to proceed with its Encore construction and grand opening, the MGC levied a $35m fine, imposed a series of licence conditions and penalised its CEO Matt Maddox $500,000.
Michael Weaver, a Wynn spokesman, added: "Wynn Resorts prides itself on the design, development and operation of the world's best integrated resorts. At times, world class assets attract the attention of others, and our board takes seriously its fiduciary duty to review such interest. After careful consideration we have agreed to cease discussions with MGM Resorts."