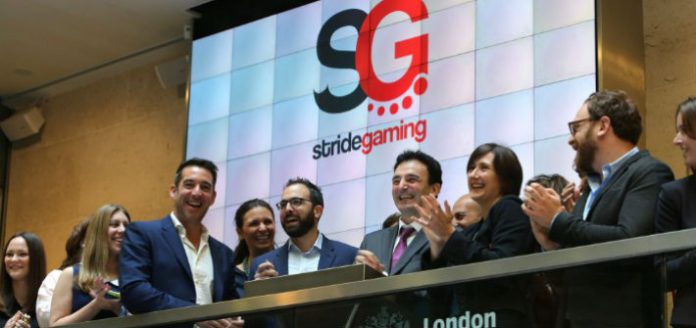 Rank Group is in "advanced discussions" for an all-cash takeover of the London-listed online gaming operator Stride Gaming, both parties have confirmed this morning.
The proposed deal is for 151p per share in Stride Gaming, values the bingo-focused operator at £115.3m. At close of trading yesterday, shares in Stride stood at 117.5p, representing a market capitalisation of £89.07m.
Commenting on the offer, made through Rank subsidiary Rank BidCo, Nigel Payne, chairman of Stride, said: "Despite Stride's strong market position, ownership of its own leading technology and excellent long term growth potential, the board recognises the scale of the mounting regulatory and fiscal pressures which the UK gaming sector is facing. It is also concerned that investor sentiment to Stride is likely to continue to be negatively impacted by these external pressures for some time."
Payne added that Stride had received approaches "from a number of parties," before favouring the Rank offer.
Rank Group CEO John O'Reilly said: "We have long been impressed with the quality of the Stride management, technology and operations, which, we believe, offer significant opportunities to create value when combined with the Rank brands, customer-base and infrastructure.
"The joining of our businesses will accelerate delivery of Rank's Transformation Plan and create one of the UK's leading online gaming businesses."
As news broke this morning, shares in Stride Gaming surged more than 23 per cent, peaking at 149.5p in early trading before falling slightly.
Confirmation of a potential takeover followed earlier publication of Stride's results for the six months to February 28, 2019. In the period, net gaming revenue fell 13 per cent, to £39.03m, with adjusted EBITDA also down markedly year on year, by 23 per cent, to £6.155m.
Adjusted net earnings dropped by a greater margin, down 29.3 per cent to £1.745m. Stride cited "regulatory headwinds across the UK online gaming market," adding that no dividend would be forthcoming while the group's strategic review of its business, which was announced in February.
Eitan Boyd, CEO at Stride Gaming, said: "The group has delivered a resilient performance in the first half of the year despite challenging trading conditions, reflecting the strength of our proprietary technology, as well as the skill and commitment of our team."