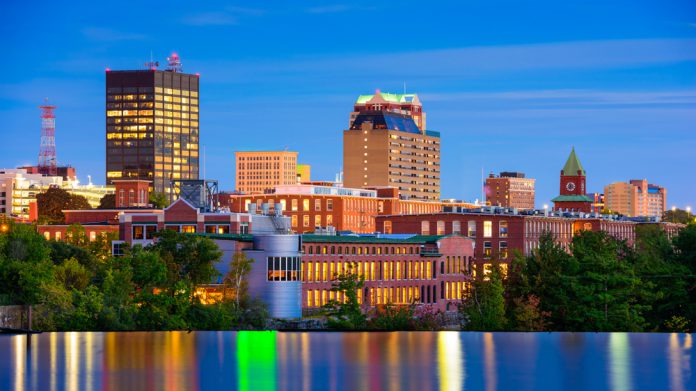 A federal judge has ruled in favour of the state of New Hampshire in its challenge of the US Department of Justice's new opinion as it pertains to the Wire Act.
Last year the DOJ's Office of Legal Counsel issued a new opinion to expand the act to more broadly cover interstate online gambling, as opposed to the previous sole sports betting interpretation.
Bringing forward its lawsuit in February of this year, the plaintiffs, New Hampshire Lottery Commission and NeoPollard Interactive, its ilottery vendor, proceeded just three months after the new interpretation was issued.
The state believed that the new opinion effectively rendered its internet lottery illegal which, in turn, would have a significant impact on lottery sales, with it said that approximately $90m goes to fund public education.
Furthermore, in addition to regional online ticket sales, concerns existed that the 2018 opinion could potentially impact multi-state games such as Powerball, available in 21 regions, and Mega Millions, offered in 44 jurisdictions.
In a 60-page ruling, Paul Barbadoro, United States district judge, commented: "In summary, I deny the Government's motion to dismiss for lack of jurisdiction because the plaintiffs have established standing, and the Government has not met its burden to show that the case is moot. I grant the plaintiffs' motions for summary judgement and deny the Government's cross-motion for summary judgement.
"I hereby declare that § 1084(a) of the Wire Act, 18 U.S.C. § 1084(a), applies only to transmissions related to bets or wagers on a sporting event or contest. The 2018 OLC opinion is set aside."
Jeff Ifrah, founder of iDEA Growth, also issued the following response to the court order from New Hampshire: "We are thrilled with today's order from Judge Paul Barbadoro of the United States District Court for the District of New Hampshire that has reaffirmed that the Wire Act applies only to sports betting and not mobile gaming.
"This order today means that states can continue to legalise online entertainment, including casino, lottery and poker. Further, the court set aside the 2018 OLC opinion from the Justice Department finding its reasoning to be completely erroneous. As the momentum continues through the states to legalise mobile gaming, states can look to New Jersey to see the success of including mobile gaming."
Governor of the Granite State Chris Sununu also praised the decision, writing on social media: "Today's ruling is a historic victory for the State of New Hampshire and we are proud to have led this effort. New Hampshire stood up, took action, and won – all to protect public education in our state."