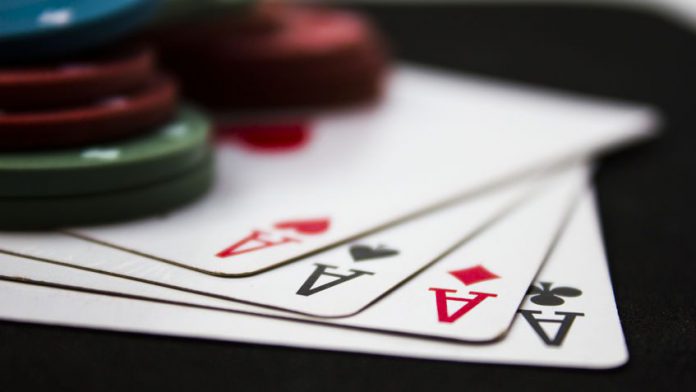 Mobile table games developer OneTouch has released High Hand Hold'em, a mobile-first poker title with a unique side-bet, offering players an added incentive to take on the dealer.
High Hand uses the popular portrait-mode gameplay of OneTouch's Texas Hold'em game, with a quick-fire side-bet and bonus, paying out if a player's hand value is three-of-a-kind or better.
The added benefit for players is that even if they lose their main bet to the dealer, they can still receive a pay-out on a side-bet, if, for example, they have a straight and the dealer has a flush.
Ollie Castleman, marketing manager at OneTouch, said: "Our mobile Texas Hold'em game has been one of our most successful, and High Hand creates a level of engagement and excitement no other online poker product can offer.
"Poker is a game that combines skill with chance, and High Hand raises the stakes even more with a thrilling side-bet option that we're sure players will quickly adopt and come back to time and again."
Designed to enhance the experience for on-the-go mobile poker players, High Hand also works seamlessly on desktop, combining a traditional table game classic with the latest technology.