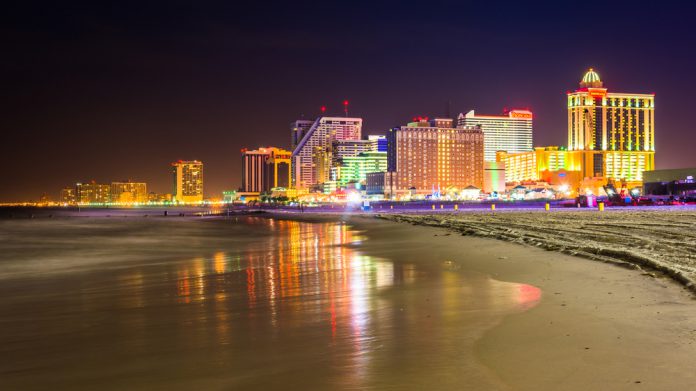 New Jersey sportsbooks stand on the precipice of surpassing its Nevada counterparts once again, as online casinos continue to go from strength to strength in the region.
Golden Nugget online and its group of operators continue to dominate the igaming arena, with its $14.8m (2018: $9.3m) seeing its huge lead extend into another month as total internet gaming win came in at $39.3m, a 51.8 per cent increase from $25.8m.
In second was Resorts Digital, which houses the likes of DraftKings, Resorts Casino and BetStars, soon to become FoxBet, which recorded $6.24m in revenue, ahead of Borgata's online portal, which came through its best month to date to post $5.92m.
With total gaming revenue across the state up 10.7 per cent to $334.3m (2018: $302m), the land-based sector contributed $277.1m, nudged 1.8 per cent from $272.3m.
The Borgata continued to be the runaway market leader with $80.7m in revenue, representing a 13.6 per cent increase from $71.1m, which saw the property become one of a trio that recorded a rise within the segment.
Hard Rock and Ocean Resort, which recently celebrated one year since debut, also recorded increases of 19.5 per cent and 21.4 per cent to $38.7m (2018: $32.3m) and $19.2m (2018: $15.8m) respectively.
In July, New Jersey's sportsbooks generated $251.3m handle, down eight per cent from $273.2m in June 2019, representing a figure that is greater than in any July in Nevada's history.
In New Jersey sports wagering yielded $17.8m in revenue, up 365 per cent from $3.8m in July 2018 and up 84 per cent from $9.7m in June.
Dustin Gouker, lead sports betting analyst for PlayNJ.com, commented: "Online sports betting is clearly the driving force in New Jersey's sports betting market, and definitely more so than what has historically been the case in Nevada. 
"In fact, the online product in New Jersey is the key difference that has the state competing with Nevada as the country's most lucrative legal sports betting jurisdiction."
Adding: "If there is any trouble on the horizon for New Jersey, it's the launch and expansion of online sportsbooks in Pennsylvania. 
"So far, New Jersey has proven resilient in the face of competition from its neighbouring state. But with football season kicking off in August, Pennsylvania's effect on New Jersey will be interesting."