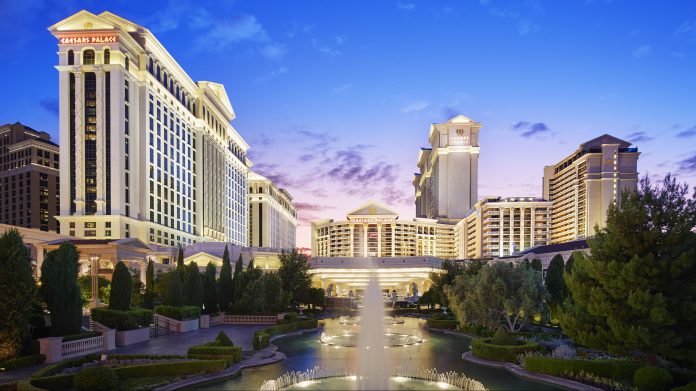 Caesars Entertainment is lauding the 30th anniversary of its responsible gaming efforts, which has seen the firm make a significant donation to a number of charitable organisations countrywide and further afield.
In recognition of establishing its first responsible gaming standards 30 years ago, with a program that has subsequently trained in excess of 4,000 individuals, Caesars is also pledging a further $1m donation.
The Las Vegas headquartered firm is to give the sum to the National Center for Responsible Gaming and other third-party institutions in the US and elsewhere, to help further advance and shape the future of responsible gaming.
"Thirty years ago, Caesars Entertainment took the initiative to create the first responsible gaming program, serving our guests who could no longer play for fun. We were determined to provide meaningful solutions for problem and underage gaming," explained Jan Jones Blackhurst, executive VP of public policy and corporate responsibility at Caesars Entertainment. 
"Since then, we have continuously invested in cutting-edge research, training and technology to create a holistic program that respects the privacy of our guests who need our intervention. We view responsible gaming as the concern of all Caesars' team members, it is central to how we operate as a business."
Caesars has highlighted a number of landmark moments during its first 30 years of responsible gambling beginning with the implementation of 'Project 21,' an education program designed to deter underage gambling and service of alcoholic beverages to minors.
In 1995 Caesars, in collaboration with AT&T and the National Council on Problem Gambling, established the industry's first national toll-free helpline for gamblers who might need assistance, as well as debuting a nationwide self-exclusion and self-restriction program in four years later.
"I continue to be impressed by Caesars Entertainment's tireless work to promote responsible gaming to its guests and the industry. Their influential ambassador training program sets them apart from competitors and instills a standard for how RG programs should operate," commented Judge Cheryl Moss, 8th Judicial District Court – Las Vegas. 
"As the judge who presides over the only active gambling court in the United States, I need partners like Caesars Entertainment who have an unparalleled track record of supporting the communities in which they operate, and are committed to leading the industry as gaming offerings expand across the country."
All Caesars' team members are trained in responsible gambling protocol within 30 days of their hire date. In the past five years alone, Caesars' US teams have spent more than 270,000 hours training in responsible gaming, which is the equivalent of 27 full-time employees.
"Caesars Entertainment is the most committed and community-minded gaming partner in the state of New Jersey," added Neva Pryor, executive director of the council on compulsive gambling in New Jersey. 
"They are an ally who understands the challenges of reaching problem gamblers and proactively seeks new ways to implement change within our communities and the gaming industry. It is their continued partnership that helps ensure we can offer problem gambling education, treatment and hope to those in need."