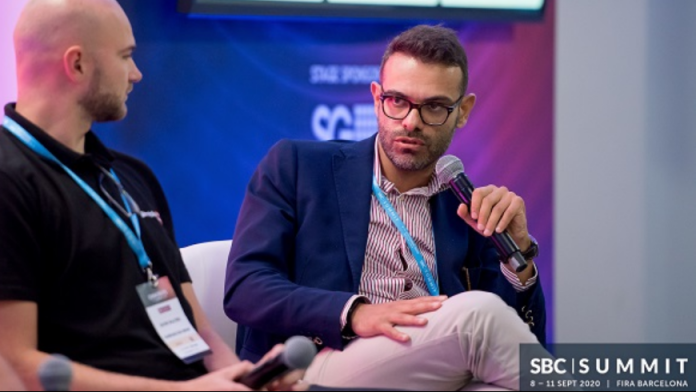 Marinos Shiapanis, CMO and co-founder at Campeón Gaming Partners, told delegates at last month's CasinoBeats Summit that finding the right engagement strategies for the next generation is a "work in progress for almost everyone in the industry".
Meanwhile, the future of information sharing also fell under the CBS spotlight, as Campeón's COO and co-founder Avraam Tosounidis discussed the possibility of players selling their personal data.
Shiapanis joined the session titled 'Affiliate Marketing for Generation Z', held on the second full day (Thursday 19 September) of the event at Olympia London, which – according to him – presented key representatives of his company with an "amazing opportunity to catch up with valuable partners and meet new key players in the gaming industry".
Addressing the audience, he explained: "You have to be fast, you have to be mobile 100%, you have to have a fast registration process, a fast way for deposits, a fast way for withdrawals; these are the main things that the new generation seems to want and this is definitely still a work in progress for almost everyone in the industry."
Referring to social media, Shiapanis added: "Social media is now in the spotlight and certainly has a bigger impact on affiliate marketing today. If you're not on social media, you're not there for Generation Z. They love to like and share their gaming results with their friends – we have to take advantage of that."
On the previous day, Tosounidis had debated the future of information sharing as part of the panel discussion 'The role of operators in product innovation'.
"It's difficult to predict the future, because we may find ourselves at an era when the customer will be feeling comfortable even to sell his own personal data, in order for the suppliers to be able to provide more personalised content," he explained. 
In addition, Tosounidis talked about the importance of training staff in customer service positions to better understand products, processes and what the players want.
"All members of staff spend some time in customer service," he said. "As I usually say, it's like becoming a major chef and never been in positions where you had to wash the dishes or slice the onions; customer service experience is fundamental to train your staff, understand the players and take the next step to innovating your products."
This was the first time that Campeón had participated in CBS, where it showcased high performing new platforms – CampeonUK and SvenBet – and the firm's first-launched, award-winning brand CampeonBet.