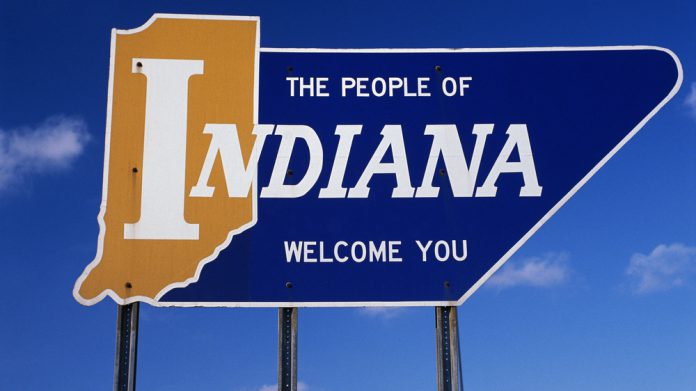 Close proximity to Chicago, as well a large markets such as Ohio and Kentucky, has helped fuel Indiana retail sportsbooks to an "impressive first month" say analysts from PlayIndiana.com.
Fueled by retail offerings most closely situated to the Illinois city, Indiana retail sportsbooks accepted $35.2m in bets in September, producing $8.6m in adjusted gross revenue according to official figures.
Furthermore, the state's win, which excludes bets yet to be paid, such as the Indianapolis Colts to triumph in next year's Super Bowl, injected $813,103 in tax revenue.
Horseshoe Hammond, near Chicago, generated an Indiana-best handle of $8.98m, yielding $2.1m in revenue. Ameristar Casino in East Chicago was second with a $5.4m handle, producing a $1.3m win, edging Hollywood Lawrenceburg, near Cincinnati, which accepted $5.2m in bets and won $1.2m.
"Indiana's sportsbooks are in their infancy, but their ability to capitalise on the Chicago market did not take long to produce dividends," noted Dustin Gouker, lead analyst for PlayIndiana.com. 
"This is the largest handle we've seen in a state's first month of legal sports betting, and it happened without the benefit of online sports betting, which didn't launch until October. That is a testament to Indiana's existing infrastructure."
As handle outpaced Pennsylvania's August total of $25.8m, but fell short of New Jersey's $44.4m in-person total the same month, the exclusion of NFL during the period is said to be a huge contributing factor. 
As both look "likely significantly outpace Indiana in September," The Hoosier State's October launch of online betting is expected to propel the market into one of the biggest across the US. 
Kim Yuhl, analyst for PlayIndiana.com, commented: "Indiana showed in its first month a familiar pattern where football betting is far and away the main driver in the industry.
"The ability to make online and mobile bets, though, should send the state's handle into a new stratosphere. Indiana is clearly on a trajectory to become one of the country's largest legal sports betting markets."
Adding: "The sportsbooks closest to the Chicago market have an obvious advantage in the retail sports betting market. 
"Even as online sports betting evens the landscape a bit, we expect that the Chicago-area sportsbooks will continue to receive the largest share of in-person bettors."