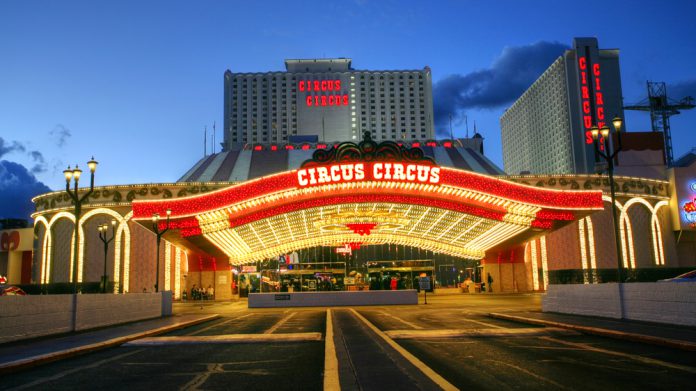 An affiliate of Treasure Island owner Phil Ruffin has entered a definitive agreement to acquire Circus Circus Las Vegas from MGM Resorts International for $825m.
Representing a continuation of the execution of the latter's asset-light corporate strategy, the $825m purchase price will comprise $662.5m paid in cash and a $162.5m note due in 2024.
The transaction is expected to close in the fourth quarter of 2019 subject to customary closing conditions, including receipt of necessary regulatory approvals. 
MGM expects to record a third quarter impairment charge of approximately $220m in connection with this transaction.
"MGM Resorts has engaged in an exhaustive process to evaluate its owned real estate and remains committed to executing its asset-light strategy in a measured way that maximises value for its shareholders," noted Jim Murren, chairman and CEO of MGM Resorts. 
"The company expects to utilise the proceeds from this transaction to enhance its capital allocation strategy and complement its strategic and operational flexibility."
MGM acquired Circus Circus Las Vegas in connection with its Mandalay Resort Group purchase 14 years ago, with the property, which originally opening in 1968, home to the 5-acre Adventuredome indoor amusement park and boasts 2,300 employees, 10-acre RV park and 37-acre festival grounds.
Ruffin added: "Circus Circus has anchored the north end of the Las Vegas Strip for over 50 years, and I am excited to add it to my casino portfolio. 
"I have tremendous respect for Jim Murren and the MGM team, and my relationship with them goes back to my friendship with Kirk Kerkorian and continues to this day."
The latest activation of MGM's asset-light strategy follows MGM and Blackstone real estate investment trust have entered a new joint venture that sees the latter secure the applicable assets of Las Vegas' Bellagio for $4.25bn.
The company still retains several Las Vegas-based real estate assets including MGM Grand, MGM Springfield, a 50 per cent stake in CityCenter and its 68 per cent economic ownership in MGM Growth Properties.