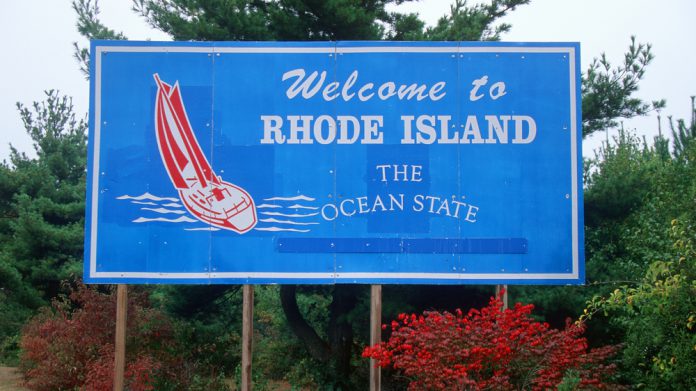 Twin River Worldwide Holdings and Scientific Games are collaborating to seek a public bid process for the Rhode Island Lottery contract currently held by International Games Technology. 
As the state mulls over a 20-year no-bid billion dollar extension to the current agreement which expires in 2023, Scientific Games joins a consortium that also includes Camelot Lottery Solutions and Intralot.
The Twin River consortium proposal thus far includes:
Commitment of 1,100 jobs created in Rhode Island backed up by a $100m guarantee to the state if the jobs commitment falls short.

Investment in best of breed lottery and gaming products to maximise sales and profits.

A 12-year contract with an approximate cost to the state less than $500m dollars versus the current IGT contract that carries with it over $1bn dollars in costs, and if the state prefers a 20 year contract with an upfront payment of $75m, $50m more than IGT for the same contract term.

The development or construction of a new corporate headquarters in Rhode Island of approximately 50,000 square feet.

The expenditure of $50m at Twin River to include new amenities and facility upgrades as part of the overall commitment to invest $150m.
Marc Crisafulli, executive vice president of TRWH, stressed that the new addition strengthens an already formidable partnership: "Today's announcement that Scientific Games has joined Twin River is further proof that there is significant interest in bidding for Rhode Island's lottery and gaming business, with virtually the entire global lottery industry now confirming that they will participate if an open competitive bidding process develops in Rhode Island. 
"We believe this is ultimately very good news for the Rhode Island taxpayers. We look forward to continuing our conversation with members of the general assembly about the efficacy of a public bid process, the extraordinary savings to the state that likely could be realised when competition enters the marketplace and how we can collaboratively protect and enhance the state's third largest source of revenue.
Adding: "The lottery programs managed by Scientific Games in New England states far outperform IGT's Rhode Island lottery programs. IGT's instant game program in Rhode Island is performing 75 per cent lower sales averages than the national weekly per capita sales average.
"Among a peer group of US lotteries of similar size, Rhode Island has the lowest growth rate for revenue over the past eight years, and the lowest growth rate for draw games for the last decade."
Scientific Games will offer its full suite of lottery services to the TRWH consortium, with specific services provided by all members to be tailored to the details of the bid issued by Rhode Island.
"As the only full-service lottery provider headquartered in the United States, Scientific Games is very excited about bringing our global leadership in lottery and gaming products to Rhode Island in a more meaningful way," noted Patrick McHugh, executive vice president and group chief executive of lottery at Scientific Games. 
"We are confident that our products will improve the performance of Rhode Island Lottery programs and create millions of dollars in new revenue for the state. We are pleased to formalise our commitment to bidding with the Twin River/Camelot consortium.
"There are tremendous synergies created by our companies coming together to deliver a competitive package that seeks to increase lottery sales and profits for Rhode Island.
"Scientific Games values the trust our 150 lottery customers have placed in us throughout 50 countries worldwide, and look forward to helping make Rhode Island the leading lottery performer it should be."