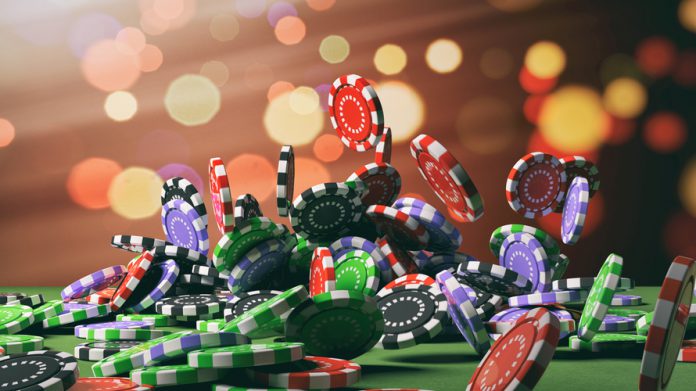 San Francisco headquartered interactive entertainment organisation Zynga has recorded its highest quarterly revenue performance, as full-year guidance is raised with the firm looking at "finishing the year with tremendous momentum".
Revenue for the company during the third quarter came in at $345.2m, a 48 per cent increase from $233.2m, as both its poker segment and a new slot launch drew particular praise.
Zynga Poker saw mobile revenue grow significantly during the period, with the firm lauding a new branded partnership with WWE and stressing a focus moving forward to introduce new features to provide players with more ways to compete and celebrate progression.
Furthermore, Game of Thrones Slots Casino became Zynga's fastest growing slots title in its first full quarter post-launch, driven by strong engagement and monetisation with players said to be drawn by enhanced social features.
"In Q3, we achieved our best quarterly revenue and bookings in Zynga history," stated Frank Gibeau, chief executive officer of Zynga. 
"Our performance was driven by strong momentum across our live services, in particular record quarters from Empires and Puzzles and Merge Dragons. 
"Also, our recently launched titles, Game of Thrones Slots Casino and Merge Magic, are off to great starts. With our raised guidance, Zynga is one of the fastest growing public gaming companies in 2019."
As a consequence of the guidance beating quarter Zynga has also raised full year expectations to $1.2bn in revenue, up 41 per cent year-over-year and an increase of $42m versus prior guidance. 
Gibeau and Ger Griffin, chief financial officer, explained: "For the full year, we expect to deliver our best annual revenue and bookings in Zynga history. We are also on track to deliver results ahead of the profitability expectations that we outlined at the start of 2019, both on an absolute and margin percentage basis. 
"This better than expected performance has been driven by the strong momentum in our live services and the phasing of new game launches. These factors more than offset the pressure on gross margins from a higher mix of user pay versus advertising as well as the incremental rent expense in the second half of the year."
Concluding with a brief look to the year ahead: "Our strong performance puts us on track to be one of the fastest growing public game companies this year. We expect to build upon this momentum into 2020 and are confident in our ability to further scale our business and generate more value for players and shareholders."