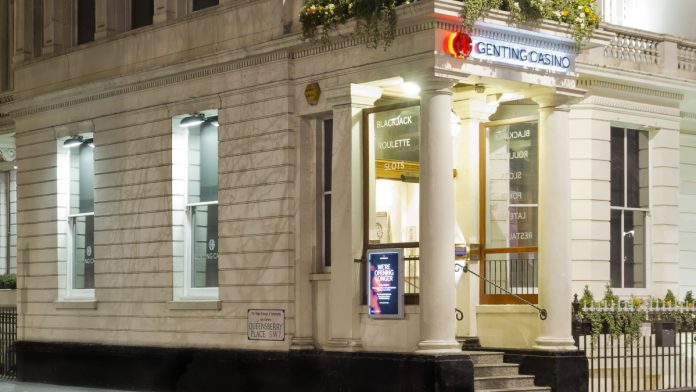 Genting UK has completed a multi-million pound refurbishment to its Genting Casino Cromwell Mint property, which has been rebranded as Forty Five Kensington.
The South Kensington venue is aiming to offer customers "a state-of-the-art casino games experience combined with a high-quality dining offering".
The rebrand to Forty Five Kensington has seen the whole venue given a makeover, with the casino boasting "a stylish gaming environment for customers to enjoy".
Overlooking the Natural History Museum, the entities main gaming floor has been fully refurbished and new tables have been added, including poker, blackjack and American roulette.
Furthermore, as part of the venue's makeover the newly expanded e-lounge has welcomed 20 slot machines alongside a number of hydra e-tables. 
This allows consumers to enjoy a more personalised gaming experience thanks to the introduction of a slot host, who is on hand to support customers with any questions, queries or to help them learn how to play any of the extensive range of electronic games on offer.
The venue has also introduced a separate high stake Queensberry Room, suitable for those seeking a more tailored player experience and featuring American roulette, blackjack and baccarat.
Gary Moore, director at Forty Five Kensington, commented: "The high-end casino market is extremely competitive and our customers want a premium venue to enjoy a premium experience, without losing that personal touch. 
"The new Forty Five Kensington delivers just that. Whether customers want to enjoy our high-quality gaming, or if they want to enjoy the tastes of our a la carte menu, or relax in our newly created bar, Forty Five Kensington has something everyone will enjoy."
Last week the casino operator announced that a £1.6m transformation of its Glasgow property in underway, which it is said will see a "complete revamp of one of the city's most popular gaming venues".
A complete overhaul of the casino's gaming facilities is to take place, with an additional, smaller gaming room added to the facility. The extra space will see the casino add a further 20 "top of the range" slot machines and ten electronic gaming terminals to its offering.