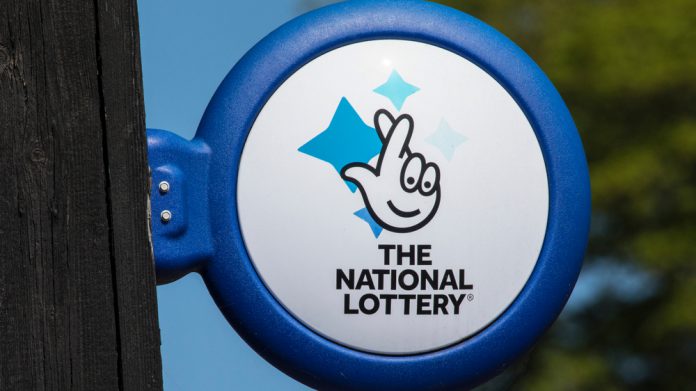 Camelot UK Lotteries has reported a significant boost to digital sales for the first six months of the 2019/20 financial year, as the National Lottery celebrates 25-years of operation.
Lauding a "digital innovation" as it sets its best-ever first half sales figures, total National Lottery ticket sales during the period came to £3.9bn, an increase of 13.5 per cent.
Contributions from "record online sales" broke the £1bn barrier for the first time, with a £322.7m increase seeing total figures finish at £1.16bn, with over seven million players registered.
As part of the performance Camelot's mobile sales also hit an all-time high of £749m, rising from £431.6m, with sales from smartphones and tablets now accounting for almost 65 per cent of all digital sales.
Sales of draw-based games also increased by £300.3m to £2.2bn, driven concerted efforts to offer a more balanced and appealing range of games.
Nigel Railton, Camelot CEO, explained: "We're continuing to make excellent progress on reinvigorating The National Lottery brand to make it more relevant and visible by more effectively communicating the uniqueness of The National Lottery, and by working closely with the wider National Lottery family on successful initiatives such as #ThanksToYou and National Lottery cinema day, which recognise the all-important contribution of players to a huge range of projects across the UK. 
"More recently, we've all worked together to run some incredible 25th birthday activities across the UK – featuring famous faces and well-known National Lottery-funded landmarks – to celebrate everything that's been made possible thanks to National Lottery players over the last 25 years.
"Although there is much work still to do, we've made a fantastic start to our 25th year and, with the exciting plans we have lined up for the next few months – including making the huge, rolling EuroMillions jackpot game even more exciting for players across the 10 participating countries – we're confident that we'll finish the year on a high."
Furthermore, Camelot has also detailed increases to good causes of 10.5 per cent, generating £876.8m (excluding investment returns), £83.6m more than in the first half of 2018/19.
This equates to over £30m every week and takes the total raised since 1994 to over £40bn, 60 per cent more than Government forecasts at the time of launch.
Railton added: "It's 25 years to the day since we started selling tickets for that first Lotto draw, and our record half-year performance clearly shows that The National Lottery is in its best-ever shape.
"Not only are sales up across the board, but we've also delivered over £3.2bn to good cause projects, players and retailers in just six months – underlining the incredible difference that, over two decades on, The National Lottery continues to make to the lives of people and communities throughout the UK."