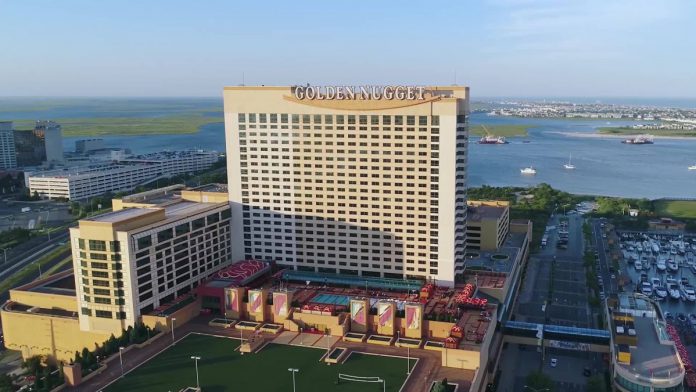 New Jersey has continued the precedent of making history month after month, as the state's sportsbooks saw another significant jump and an igaming landmark was secured for one Atlantic City entity.
The organisation in questions in Golden Nugget, which, having followed up numerous examples of being the Garden State's igaming leader, sees its online product generate more revenue than its land-based casino for the first time.
Online casino games and poker finished October at $45.2m in October, up 69 per cent from $26.8m year-on-year, with Golden Nugget contributing over a third of that figure with $16.6m in October, up 71 per cent from $9.7m.
In contrast, Golden Nugget's land-based win fell 9.6 per cent to $14.7m (2018: $16.3m), with the Borgata again the clear market leader with $51.5m, up 1.5 per cent from $50.7m, over double that of Hard Rock, second on the list with $24.4m, rising 5.2 per cent from $23.2m.
Regarding the Golden Nugget's igaming performance, Eric Ramsey, online gambling analyst for PlayNJ.com, stated: "What the Golden Nugget continues to prove is that its online casino can generate millions in revenue and grow at an overwhelming pace without a negative impact on their own land-based operations.
"When the first online casinos launched in 2013, many thought such a dynamic would be impossible. But clearly that has been proven wrong."
The Casino Association of New Jersey has also lauded a 17th straight month that Atlantic City casinos experienced gaming revenue increases, thanks in part to sports betting and the World Series, football, basketball and hockey seasons.
Total gaming revenue for the month across the state finished at $293.8m, 22.9 per cent up from $239m, nudging its year-to-date revenue to $2.87bn, representing a 20.4 per cent jump from $2.37bn.
"October gaming revenue showed sustained growth for Atlantic City's casinos," noted Steve Callender, president of the Casino Association of New Jersey. "New Jersey sportsbooks have surpassed Nevada's in recent months, and it continues to show significant promise for the gaming industry. We are optimistic as we approach the end of this year that we will finish 2019 out in a strong position."
New Jersey's sportsbooks accepted a record $487.9m in bets in October, an 87 per cent jump from $260.7m, according to the official figures released by the New Jersey Division of Gaming Enforcement.
October's bets yielded a record $46.4m in revenue, up from $11.7m in October 2018, generating $5.7m in taxes. Sportsbooks have now brought aboard $331.2m in lifetime revenue.
Online bets accounted for 85 per cent of all bets, with FanDuel Sportsbook/PointsBet continuing to set the pace in the online field as the former's sportsbook at The Meadowlands leading retail sportsbooks.
"New Jersey has a real shot at surpassing Nevada again, if not in October, some time before the end of the NFL season," said Dustin Gouker, lead analyst at PlayNJ.com.
"The state's handle is growing at a pace near 100 per cent, year-over-year. And the overlapping of football and basketball should propel New Jersey into new territory."