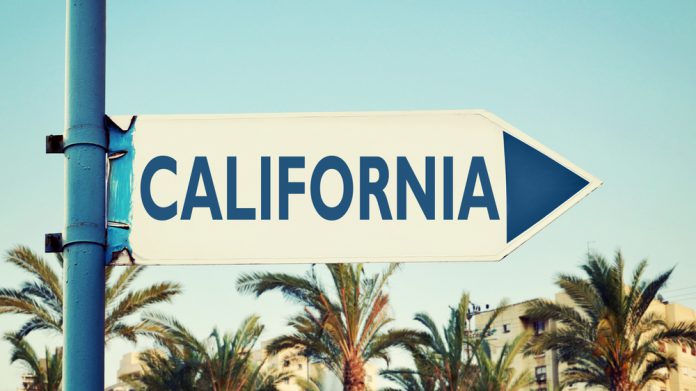 A coalition of California Native American Tribes are proposing the legalisation, regulation and taxation of sports wagering, stressing that a "strong, well-regulated gaming industry is of utmost importance to California's tribal governments and the public".
This comes as it's stated that a recent statewide survey found that nearly two-thirds of likely November 2020 California voters say they support allowing federally recognised tribes to operate sports wagering on Indian lands.
The group has filed a constitutional amendment for next year's statewide ballot that will allow Californians to participate in limited sports wagering at authorised locations, including Indian gaming casinos and licensed racetracks.
"Californians should have the choice to participate in sports wagering at highly regulated, safe and experienced gaming locations," stated Mark Macarro, tribal chairman of the Pechanga Band of Luiseño Indians.
"We are very proud to see tribes from across California come together for this effort, which represents an incremental but important step toward giving Californians the freedom to participate in this new activity in a responsible manner."
The California Sports Wagering Regulation and Unlawful Gambling Enforcement Act has stipulated a number of ways in which it plans to safeguard consumers and provide protections:
Only permitting sports wagering by those over 21 to safeguard against underage gambling and requiring bettors to be physically present to place sports wagers.

Prohibiting the marketing and advertising of sports wagering to minors.

Permitting sports wagering only on lawful professional, college, or amateur sport or athletic events.

Prohibiting wagering on any high school sports or athletic events and prohibiting wagering on sports events in which any California college team participates.

Authorising the legislature to provide for consumer protections and anti-corruption measures to ensure the integrity of sporting events.

Protecting public safety by strengthening the enforcement of California's current gambling laws to allow Californians to hold unlawful gambling operations accountable through Private Attorneys General Act provisions.

Imposing a 10 per cent tax on gross gaming revenues derived from sports wagering for public safety, mental health programs, education and regulatory costs. Fines collected from unlawful gambling operations under this measure will be directed into the California Sports Wagering Fund.

Ensuring that establishments that offer legal sports wagering play by the rules by making them subject to audit standards.

Permitting craps and roulette at Indian gaming casinos.
"The tribally sponsored initiative filed today to amend California's Constitution so as to authorise and regulate sports wagering is the best example of well-written and responsible sports betting policy presented to date," added Steve Stallings, chairman of the California Nations Indian Gaming Association. 
"A strong, well-regulated gaming industry is of utmost importance to California's tribal governments and the public. This initiative allows sports wagering in a responsible manner and provides for transparency and strict regulation."