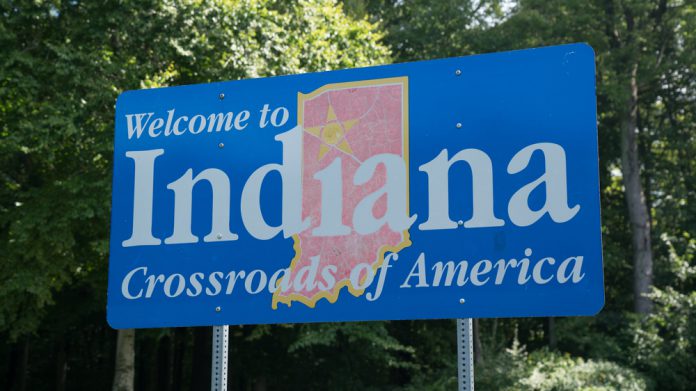 Proximity to Chicago is still a "critical advantage" for Indiana, as The Hoosier State surpasses December figures to ensure further success.
Indiana's $170.8m handle in January was up 9.5 per cent from the then-record $161.8m in December, according to official reporting released this week. Adjusted gross revenue from those bets was $12.9m, up 9.3 per cent from $12m, yielding $1.2m in tax revenue for the state.
Retail and online sportsbooks are also said to have capitalised on Basketball to post January records and firm up the state's position as the nation's fourth-largest legal sports betting market.
Analysts at PlayIndiana.com lauded basketball as a "catalyst" during the month, which also featured NFL Playoffs and college football's national championship game. Basketball finished with $59.8m in bets, or 35 per cent of the state's handle, with football drawing $36.7m.
Online sportsbooks generated $123.4m in bets in January, with online betting now representing 72.2 per cent of January's handle, up from 69.5 per cent in December. 
It is also said that further growth could well be imminent as PointsBet, BetIndiana and BetMGM are all set for a February launch, bringing Indiana's number of approved online sportsbook licensees to seven.
"Indiana has built an impressive infrastructure that continues to maximise the market's potential," stated Dustin Gouker, lead analyst for PlayIndiana.com. "That should help keep the state a step ahead of its competition as neighbouring states, such Michigan, prepare for their own launches."
Indiana's embrace of online betting, its near-monopoly of the Midwest, and close proximity to major out-of-state markets could see the state put pressure on Pennsylvania to become the nation's third largest.
"Proximity to Chicago is still a critical advantage in the retail market, but that could change when Illinois launches retail betting, which could happen as early as March," Gouker added. "FanDuel has made progress in the online market, but it can't quite overcome DraftKings' head start. But with new operators coming, the online market could be shaken up, too."