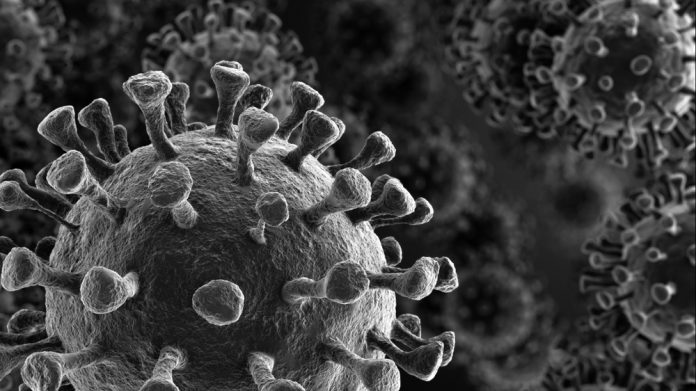 Global organisations continue to get to grips with the global coronavirus pandemic, as MGM Resorts International pledges further relief nationwide with a number of the firm's properties making donations to benefit local communities.
Through an array of initiatives designed to support those impacted economically by COVID-19, donations includes a $1m crisis and disaster relief pledge into an employee emergency grant fund as well as the equivalent of 400,000 meals across the United States.
"As we confront extraordinary events and an unprecedented  global pandemic crisis, we know that this is an extremely challenging and uncertain time for many of our employees, their families, friends and neighbours and we are committed to help those in need," said Bill Hornbuckle, acting CEO and president of MGM Resorts International. 
"We have done a number of things to help our colleagues, including significantly expanding eligibility coverage for the MGM Employee Emergency Grant Fund. MGM Resorts International is donating $1m towards disaster relief to offer additional support to employees impacted by the crisis and who may be experiencing hardships.
"We've also stepped up our commitment to communities around the country. Over the past week, MGM has donated the equivalent of 400,000 meals through local food banks to alleviate food insecurity in the United States."
Online gaming organisation 888 Holdings anticipates a potential impact on group EBITDA in the current financial year of up to high single digit millions of dollars, should global sporting cancellations continue for a significant period of time.
However, the firm asserts confidence that an evidenced increase of customer activity in the its casino and poker products could, in part, compensate for the sports betting disruption.
Entering 2020 with strong momentum, 888's performance in the current financial year has seen continued progress across the casino and sport verticals as each recorded average daily revenue 24 per cent ahead of the prior year
Issuing an update for the period ahead, and the spread of COVID-19, 888 explained: "The board recognises that, with people spending more time at home and with potentially increased stress from economic uncertainty, 888's vigilance on safe gambling and preventing gambling-related harm is even more important than ever. 
"The group continues to offer its customers support and is proactively communicating with its customers to make them aware of safe gambling tools to limit and control their play. In addition, 888 continues to leverage its unique observer software to scan player data and identify potential areas of concern in order to prevent gambling harm.
"As a purely online operator with diversified brands across product verticals and geographies, a strong balance sheet with $99.5m of cash and cash equivalents at the 2019-year end, and a proven track record of delivering operational efficiencies, the board is confident in 888's ability to manage these challenges. 
"Underpinned by the strength of 888's technology, its growing customer base and the Group's talented and committed teams, the board continues to see a number of significant growth opportunities for the group which it is confident of progressing during 2020 and beyond."
Just days after Evolution Gaming acknowledged a potential impact on its live studio operations, the company has been instructed by Georgian authorities to temporarily close the floor operations at its Tbilisi site. 
Commenting that the studio adhered to current guidelines regarding social distancing and the extensive number of infection prevention measures in place, the company said that it's "in close contact with local authorities in order to verify the taken measures and to be able to reopen the studio. The situation is developing, and Evolution will adapt continuously. 
"As previously announced, Evolution operates studios in eight locations, and the company has routines for redundancy and continuity in the respect of studio operations."
In direct response to the criticism of a few unethical affiliates exploiting the current coronavirus crisis by supervisory authorities, Gaming Innovation Group is offering free searches to operators that are concerned that their brand might be promoted inappropriately.
"We don't believe anyone should be profiteering off this crisis, which is having a huge effect on so many within our industry and through many others," James King, director of sales of GiG. 
"Therefore we at GiG are running checks against COVID-19/ Coronavirus (and other associated keywords) for operators for free. Our technology can scan and analyse thousands of web pages within a short space of time and therefore is well placed to support our industries fight against those profiteering off the back of this crisis."  
In the US Gaming and Leisure Properties is currently monitoring ongoing events to better understand the timeline and geographic footprint of interruptions to the operations of properties, after state and regulatory authorities began mandating the closure of gaming facilities.
With gross gaming revenue exceeding expectations during the first two months of the year, the company is withdrawing previously communicated guidance issued last month in light on the coronavirus pandemic.
Peter Carlino, chairman and CEO of GLPI, commented, "Our management team has a long track record of managing through challenging market conditions, as do the management teams at our portfolio of 42 gaming and related facilities where we own the underlying real estate. In addition, our assets remain a strong and integral component of state budgets across the country given their relevance and significance to tax revenue generation. 
"As the properties in our portfolio begin to open and start the process of returning to normalised operations, our geographically diversified portfolio stands to play an important role in the recovery process, providing a significant source of employment and an equally significant source of state tax revenue generation."
To conclude, Churchill Downs Incorporated has announced the temporary suspension of live racing at Miami Valley Raceway at Miami Valley Gaming in Lebanon, Ohio and Fair Grounds Race Course in New Orleans, Louisiana in cooperation with state and local authorities as a precautionary measure to COVID-19.