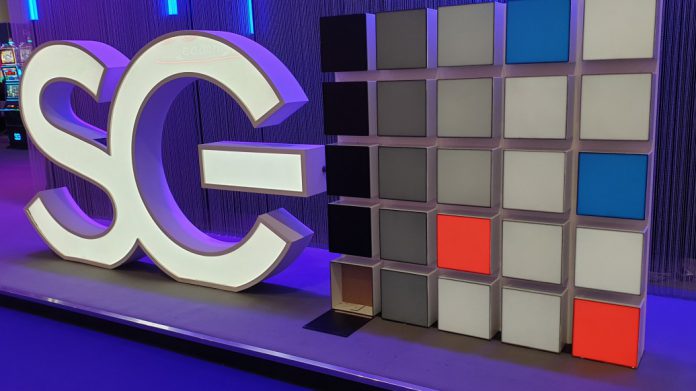 Scientific Games is to continue to evaluate the coronavirus pandemic as well as assessing the duration of cost-saving measures based on the continued impact, as the firm implements a number of mitigation initiatives.
Among the cost saving measures are pay reductions to preserve as many jobs as possible and furloughs for those support roles that have seen a decrease in industry work. 
The company's executive leadership team has committed to a voluntary 50 per cent salary reduction, with CEO Barry Cottle volunteering a 100 per cent cut.
Furthermore a 'Hardship Relief Fund' has also been established in a bid to provide short-term assistance to furloughed employees and their immediate families who incur unexpected and onerous personal, family or living expenses as a result of the COVID-19 crisis.
Cottle explained: "Like many others, our industry is facing unprecedented challenges from the widespread impact of the COVID-19 outbreak. We are working around the clock to take care of our employees, customers, shareholders and other key stakeholders in these difficult times, while providing uninterrupted products and services to those customers who continue to operate.
"Thankfully, we came into this year with a very strong liquidity position, including substantial capacity under our revolver, and also refinanced our debt, extended our major maturities and lowered our interest expense. We have a diverse portfolio of assets, product and services that uniquely position us to weather this crisis."
Inspired Entertainment has also provided an update on its own mitigation efforts due to the current crisis on its global operations, stressing a focus on maintaining the health and welfare of its teams. Furthermore, and in accordance with governmental restrictions, the company has also temporarily closed its physical locations.
The company is to continue following the guidelines of government and health officials in determining when to reopen. For this same reason, the majority of the Inspired's land-based customers have also been required to close, which is said to "significantly" impair its current revenue stream. 
Due to this business disruption caused by the nearly universal directives to close land-based facilities worldwide, the firm's management and board of directors have implemented a range of actions to maintain financial flexibility and preserve liquidity.
"The exceptional team and capabilities we have built, as witnessed in our fourth quarter 2019 results, strongly position us to navigate this unprecedented environment," said Lorne Weil, executive chairman of Inspired. 
"Alongside our concern for the well-being of our employees, our priority is to steadfastly strengthen our financial flexibility, prioritise investments, and reduce our expenditures in this time of uncertainty." 
Guidance on safer gambling an responsible advertising has also been issued by the European Gaming and Betting Association concerning the impact of COVID-19 on the health, safety and well-being of the general public.
Urging gambling companies to act responsibly and continue to foster safe and secure environments, the EGBA has called on companies to ensure that their:
Advertising does not refer to the coronavirus, World Health Organisation coronavirus-related statements and/or any other coronavirus-related developments.

Advertising does not portray gambling as a solution to social, personal or financial problems or invites customers to gamble online as a solution to boredom.

Advertising and websites contain signposted information about minimum age restrictions, national problem gambling helplines and national self-exclusion registers.

Customers are closely monitored for problematic gambling behaviour, in compliance with GDPR provisions, and step up interventions when appropriate.

Websites contain robust and rigorously enforced KYC measures to verify the identity of new customers and prevent minors from gambling.

Websites contain responsible gambling tools – such as deposit limits and self-exclusion tools – which are actively promoted and visible.
Finally, after its Casino Cosmopol subsidiary announces the closures of its establishments in Stockholm, Gothenburg, Malmö and Sundsvall, Svenska Spel has implemented added measures due to the impact of coronavirus.
Furthermore, due to the difficult nature of assessing the long-term effects of the global pandemic Svenska Spel's board of directors, in consultation with the owner, has withdrawn its dividend proposal.
"We are implementing measures to adapt to the situation, and we do it with the greatest possible care for our employees. Our hope is to quickly ramp up to full operation and staffing when the situation turns around," noted Patrik Hofbauer, president and CEO of Svenska Spel.
"But right now we do not know how it will develop ahead, or how long it will last, and therefore it is vital that we take measures to ensure a sustainable business."