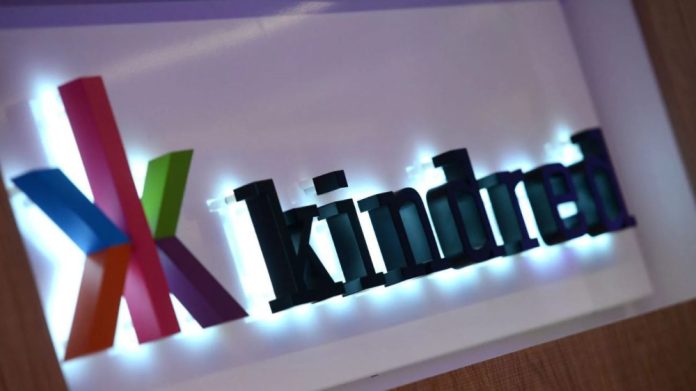 Lower sportsbook turnover has been partially compensated by "solid growth" across a range of other products, says Kindred Group as the company provides an update on the initial impact of the COVID-19 pandemic.
Lauding a good start to the year, buoyed by strong sports betting margins, gross revenue for the first quarter of 2020 is estimated to be in the region of £247m-252m contrasted to the previous year's £224.4m.
However, with the full impact of cancelled sports events largely effective from March 16, a short indication of the period until March 31 shows that daily average gross winnings revenue was £2.2m, measuring a 10 per cent drop.
Asserting a "good financial position with strong liquidity and low leverage," due to ongoing uncertainty the Kindred board is to change its previously communicated proposal on the 2019 dividend and will recommend to the AGM that no dividend is paid, to ensure that the group is well capitalised for future investment opportunities.
Henrik Tjärnström, CEO of Kindred, commented: "We expect the impact of the coronavirus on our business to be temporary, with sports activities gradually resuming during or after the summer. In order to reduce the earnings impact of temporarily lower sports revenues, we will adapt our cost base through reduced levels of marketing spend, lower operating costs and delaying certain investments. While the current situation presents several challenges, 
"I remain very positive about Kindred's future outlook. Kindred will continue to benefit from a wide geographical reach and a broad product mix as well as a business model which has been resilient during previous times of economic downturns. 
"I also believe that the social and behavioural changes that are already happening will accelerate the migration from offline to online, which will benefit digital operators like Kindred. Our focus on player safety and care for our customers will naturally continue with the same dedication."
In the US, The Nevada Gaming Control Board has issued a further statement to licensees after a mandatory statewide shutdown was extended by Governor Steve Sisolak.
As a result casinos, schools and non essential businesses are to remain closed until April 30, representing a 13 day extension from the previous mandated month-long shutdown ordered on March 17.
The Governor updated Nevada's more than three million population on social media by stating: "Today I formally issued a Stay at Home order & extended all other directives under the State Emergency Declaration, incl. the school, nonessential business & gaming closures, until 4/30."
This order still allows essential functions like grocery shopping & driving to an essential business. It also allows outdoor activity like walking. But you must continue adhering to other directives & protocols like limiting groups to less than 10 & keeping 6ft of social distance

— Governor Sisolak (@GovSisolak) April 1, 2020
Enforcing the temporary suspension of licensee operations, the NGCB reminded licensees that "All gaming devices, machines, tables, games and any equipment related to gaming activity must be shut down until 11:59pm on April 30, 2020." 
Pursuant to change subject to further directives, it said: "Additionally, based on the Governor's Declaration of Emergency originally issued on March 12, 2020, and extended on April 1, 2020, the board hereby approves the temporary closure of all licensed gaming establishments that have ceased operations of all licensed games during the duration of the ordered closure."
Adding: "A temporarily closed establishment still holds a valid gaming license under the same conditions as it operated prior to the temporary closure."
Furthermore, Caesars Entertainment is expecting approximately 90 per cent of employees at its domestic, owned properties, as well as its corporate staff, to be temporarily furloughed.
With temporary shutdowns implemented in over 30 US states, and "given the uncertain duration of the property closures throughout the network," Caesars is moving to the minimum workforce required for basic operations.
"Given the closure of our properties, we are taking difficult but necessary steps to protect the company's financial position and its ability to recover when circumstances allow us to reopen and begin welcoming our guests and employees back to our properties," said Tony Rodio, CEO of Caesars Entertainment.
"The company entered this crisis with strong operating performance, which, combined with the steps we are taking now, are critical to the future of our company."
As part of its efforts, Caesars are taking steps to support its team members through the effects of these difficult actions. This includes paying furloughed employees for the first two weeks of the closure period, with those individuals able to use their available paid time off after that.