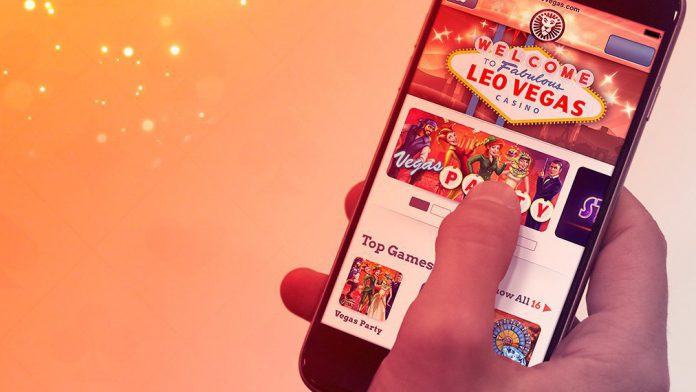 After entering 2020 at "a good starting point," online gambling operator LeoVegas is pledging an increased focus on sustainability, responsible gaming and positive developments in society.
Coming after a year that "was characterised by changes for the gaming industry," the firm stipulates broader requirements for compliance, higher gambling taxes, and Sweden becoming a locally regulated market as key challenges endured.
Regarding the latter, LeoVegas bucked the trend of many organisations after stressing delight at its Swedish performance, commenting that it remains "stronger than ever". The firm aligns its success to a strong brand, focus on responsible gaming and experience gained from other regulated markets operations.
Achieving "great progress through innovation, greater focus on sustainability and improved efficiency, and delivered record-high sales and EBITDA," LeoVegas has stipulated a trifecta of ambitions, targets and measures in the areas of the environment, social responsibility and governance. 
Designed to highlight "transparent, clear and correct" operations, the company aims to achieve in building a sustainable company and advocating for a sustainable gaming industry. 
Today approximately 10 per cent of the group's employees work specifically in roles coupled to compliance and responsible gaming. 
Expertise in responsible gaming will be further strengthened during the year with addition of board member Mathias Hallberg. Hallberg conducts research in the field of addiction and is also a professor in molecular addiction research at Uppsala University. 
"That we continue to focus and invest in sustainability goes without saying for LeoVegas. Our goals in this area point to a clear direction in what we aim to achieve," stated Gustaf Hagman, group CEO.  
"With our work in sustainability, LeoVegas is advocating for a sustainable gaming industry, responsible gaming and positive development of the society."
This follows news yesterday that LeoVegas has completed the migration of its UK-facing Rocket X managed away from third-party platform software and onto its own in-house platform.
The move is part of a group-wide cost-saving strategy to try and achieve annual savings of €3.7m and sees the likes of 21.co.uk, Bet UK and Pink Casino, among others, moved to LeoVegas' proprietary technical platform.