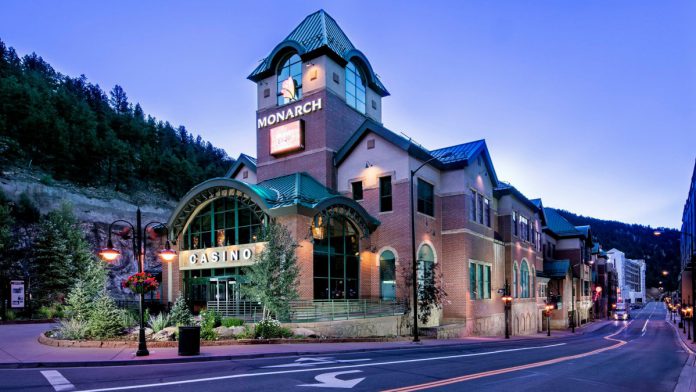 Monarch Casino and Resort is attempting to secure a temporary certificate for partial occupancy of its Monarch Casino Black Hawk after the company saw "significant operational challenges" created by the COVID-19 pandemic.
Vowing to provide further updates when a soft opening timetable becomes clearer, Monarch, which also counts the Reno-based Atlantis Casino Resort Spa as part of its stable, has seen revenue, adjusted EBITDA and net income swing to decreases for Q1 following rises during the first two months of the year.
John Farahi, co-chairman and CEO of Monarch, commented: "The first quarter of 2020 was a study in contrasts, with Monarch delivering strong financial performance in the first two months of the quarter followed by a March which demonstrated the impact of the significant operational challenges created by the global spread of the COVID-19 pandemic.
"In an effort to contain the virus, on March 16th the state of Colorado mandated a temporary shutdown of all casinos including Monarch Casino Black Hawk and on March 17th the state of Nevada mandated the temporary closure of all casinos including Atlantis Casino Resort Spa in Reno. The states of Colorado and Nevada have not yet provided clear dates or guidelines for the reopening of casinos in such states."
For the three month period ending March 31, 2020, revenue dropped 13.2 per cent from $58.7m to $51m, with casino, food and beverage and hotel revenues dropping 6.6 per cent, 16.6 per cent and 24.6 per cent year-over-year, respectively. 
The decreases in all three categories began early in March and was driven by the COVID-19 outbreak, which culminated in a temporary shutdown of the company's casinos and other operations in Reno and Black Hawk.
Adjusted EBITDA fell 40.7 per cent to $8.1m (2019: $13.6m), with net income plunging 71.2 per cent to $2.02m from $7m a year earlier. For the two-month period ended February 29, 2020, revenue, income andEBITDA grew 14.2 per cent, 37.6 per cent and 26.1 per cent, respectively, compared to the same period in 2019.
Farahi continued: "Since closing our properties, our main concern has been the safety and health of our team members. We are also working diligently to preserve our liquidity and to best position the company and our properties for renewed long-term success once the COVID-19 threat passes to the point where reopening will be allowed and ultimately when more 'normal' operations are permitted and are prudent. 
"Our entire team received two weeks of regular pay after our operations were suspended and subsequently all team members not working were placed on unpaid furlough, while keeping their employee benefits. I have foregone my salary as of March 30, our board members forwent cash directors' fees as of April 1 and our working executive management team took a salary reduction of 50 per cent."