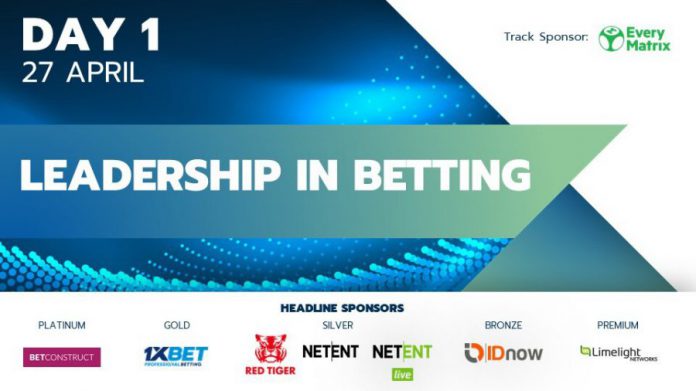 Changing consumer habits and image enhancements were among the key issues addressed by C-level leaders on the first day of the SBC Digital Summit.
Participating on a panel dedicated to 'Business continuity in the face of COVID-19′ during the inaugural day of the week-long digital conference, Shay Segev, COO of GVC Holdings, addressed a rising interest in sports previously considered more niche adding that gaming, too, has seen a lift.
"We have seen an increase in gaming revenues, specifically poker which has had a huge spike and volumes back to where they were a few years ago," he said.
Noting a 'rapid escalation', Segev moved on to explain that the company was forced to implement a crisis task force to coordinate group-wide contingency planning covering GVC's global footprint.
"None of us really understood the scale of the virus, so we chose to focus on business continuity," it was said.
The opening panel of the day's Leadership in Betting track saw Segev joined by George Daskalakis, CEO & founder, Stoiximan / Betano; Tim Heath, CEO and founder, Coingaming Group; Jesper Svensson, CEO, Betsson Group. Moderating duties were handled by Jordan Levin, Group CEO of SG Digital.
Heath also noted on some of the key changes witnessed: "I never thought in my gambling industry experience that table tennis would account for 29 per cent of our turnover – but strange times indeed. It's certainly a good sport for content given that it's quick and fast and punters can understand the players who are competing.
"We've also seen a massive increase in esports and we've had to change our narrative and our marketing speak to try to push these different competitions."
Dalaskis chose to focus on changing consumer habits: "One very important element of this crisis is the switch from retail to online. I believe, of course, that retail will reopen, but things will not be the same for quite a while when it comes to consumer habits. We expect the shift to online to become more rapid and we are already seeing this with our customers. There are differences in their behaviour."
Asked what stakeholders should be doing at this critical time to enhance their image, Svennson commented: "I think it's important that the industry stays together, comes together and works together with the regulators. We have a responsibility as an industry to protect our customers in this time and I think that's important that every single company is doing that.
"As an industry we have not always been seen in the most positive light but in relative terms many operators have been coming out of this relatively well. We also have an opportunity to contribute to our communities where we operate and understand we are a part of those communities."
Svennson added that firms should be undertaking those responsibilities not from a PR perspective, but because it is "…the right thing to do".
The SBC Digital Summit runs from 27 April to 1 May 2020 and features seven conference tracks, a virtual exhibition and virtual networking lounges, attracting an estimated 10,000 delegates logging in from around the world.
There is still time to register for the event, with company discounts available: https://sbcevents.com/sbc-digital-summit/tickets/.