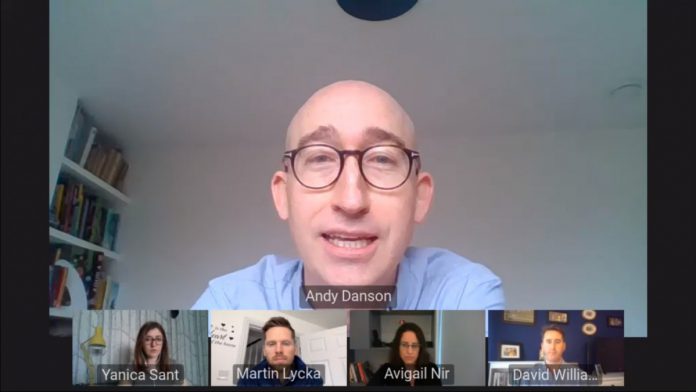 Safer gambling has become more important than ever due to the current COVID-19 lockdown, demonstrated by members of the Betting and Gaming Council who collectively agreed to the voluntary removal of all gaming product advertising on TV and radio during the pandemic.
Speaking at the SBC Digital Summit, Andy Danson, partner at Bird and Bird, and a panel of industry experts discussed how the industry has approached safer gambling during the ongoing pandemic.
Danson started off the session by acknowledging the current situation: "We know the current situation of self isolation is a mental and a financially challenging one for many people and that has led to concerns about heightened risks of gambling related harm during this period."
He continued to express his concerns about some measures which have been proposed, and imposed, by the industry that have been based on "a public health style precautionary approach" rather than being calculated on "evidence with what is actually happening and how customer play patterns are actually happening."
Danson continued to say he was "heartened, from a UK perspective to see the new culture minister, Nigel Huddleston, asking the industry for more data, monitoring and evidence before leaping to regulatory measures."
Asked by Danson regarding the changes to players behaviour, Martin Lycka, director of regulatory affairs at GVC Holdings, continued: "The customer behaviour has definitely changed and evolved, there's more punters who have entered into the online world of casino and slots but following the latest GVC data that doesn't mean there's been a massive spike in activity."
One of the topics that has been a key focus in the discussion on safer gambling is the prevalence of direct and indirect marketing campaigns. While Lycka considered the recent BGC decision as a "significant step in the right direction", he also revealed that the "overall level of advertisement has gone down" at GVC.
According to David Williams, director of regulatory affairs at Rank Group, the industry finds itself in an unprecedented situation and "changes in place are largely what you would expect and in many cases pretty modest and not one dimensional."
Adding: "To put things into context to what we are hearing externally that there has been an explosion in advertising and marketing, revenues and that bookmakers and operators are profiteering from this, our group wide revenue is significantly down, our digital revenue is up but it does not account, in anyway, to what is happening."
COO of Mansion Casino Avigail Nir expressed that "lack of changes" is the key phrase to use: "We do see some changes and we do see it's very dynamic as time progresses as people get used or fed up with being at home so we do see what we expect from people being at home, they are more active online, so naturally being active includes gambling.
"What we see is not a change in behaviour rather than the time spent on the site, we do see that hours spent on the site are now throughout the day instead of specific times. More time is spent on the site but we are taking measures to limit that.
"Pure consumer behaviour, like opting-in to marketing we do see that everything is the same."
The panelists also discussed actions operators are taking to address concerns of player vulnerability, player affordability during the current situation and if the temporary measures will be relaxed once the industry returns to normality.
SBC Digital Summit's "Safer gambling during self isolation" panel discussion was sponsored by Midway Al.
The SBC event runs from 27 April to 1 May 2020 featuring a variety of industry expert panels, virtual networking lounges and a virtual exhibition. Whilst also offering an on-demand feature if you miss or want to rewatch the panel sessions.
The Digital Summit has attracted an estimated 10,000 delegates from around the world to discuss some of the industry's biggest topics, Such as how the poker sector has reacted to COVID-19 pandemic. If you wish to join the event then register here.