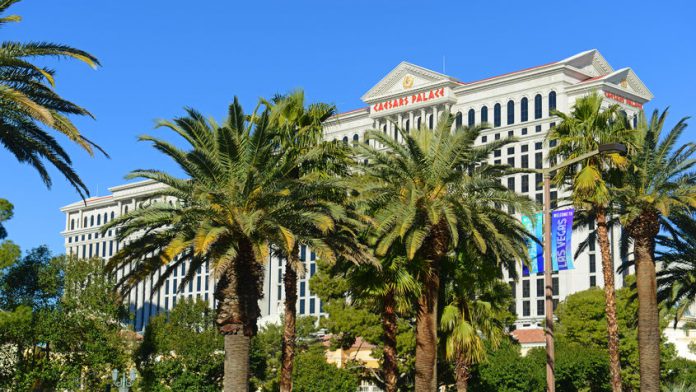 Caesars Entertainment has hailed the support of its 'Caesars Cares' employee assistance fund by a number of long-time business partners that the casino and entertainment operator states "have generously contributed".
The fund is designed to support the company's team members across the US who suffer unanticipated hardships, including during the closure of Caesars' properties as a result of the COVID-19 public health emergency.
The fund consists of donations from the company's board of directors, management team and business partners, and comes in addition to the numerous donations made by the Caesars Foundation across the US to organisations fighting COVID-19 in communities where the firm operates. 
Additionally, the company recently made a grant to the Culinary Academy of Las Vegas, which services displaced union workers and their families.
Previously, Caesars announced it had donated hundreds of thousands of pounds of food to local food banks as well as cleaning supplies and thousands of personal protective equipment items to first responders and medical facilities battling COVID-19, and recently contributed cots and hundreds of bed linens, pillows and hygiene kits to various homeless shelters and care facilities.
Carl Icahn has made a grant of $350,000 to Caesars Cares which has been matched by donations from many of the company's business partners for a total of $700,000. 
These include dining partner donors Gordon Ramsay, Giada De Laurentiis, Guy Fieri and Bobby Flay, as well as Mr. Chow, Nobu Restaurant, Old Homestead and Rao's and entertainment partner donors Criss Angel, Jeff Dunham, Mat Franco, Jimmy Kimmel, Wayne Newton, Penn & Teller, Piff the Magic Dragon, Jerry Seinfeld and Donny Osmond. 
Show contributions come from Bronx Wanderers, The Mac King Comedy Magic Show, Menopause the Musical, Paranormal and X Burlesque, with a number of the company's other business partners having made donations too, including Adobe, Base Entertainment, C3 Presents, Desert Labor, Glist Entertainment, Kre8 Media, Red Mercury, Stabile Productions, Ticketmaster and We Serve.
"Caesars Cares will provide an additional financial bridge to team members experiencing unexpected setbacks as we work towards resuming operations and restoring normal business conditions. Generous donations from our business partners reflect the depth of Caesars' caring culture," stated Tony Rodio, CEO of Caesars Entertainment. 
"Additionally, since the beginning of this public health emergency, Caesars Foundation has shifted its focus to support our communities by helping 20 charitable organizations across the country fighting COVID-19."